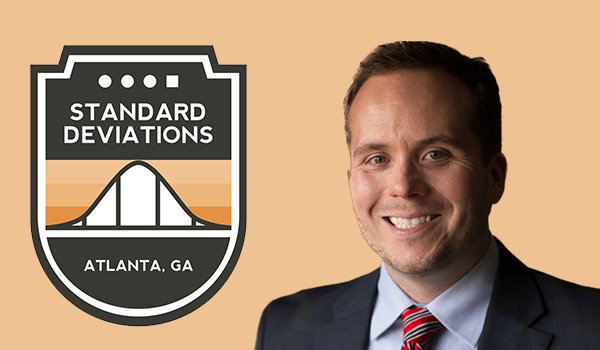 ---
This week on Standard Deviations with Dr. Daniel Crosby, Dr. Crosby is joined by Akhil Patel.
Akhil Patel is the Director of Property Sharemarket Economics, an investment research service that teaches subscribers how to 'remember the future' based on leading knowledge of economic and financial cycles.
Akhil became interested in such cycles after his family's business went through difficult periods during the major recessions in the early 1990s and 2008. He refused to accept the conventional wisdom that these events could not be forecast in advance. After much study, he decided to develop a body of work that would help people – whether they were investors, business owners or those just interested in doing something with their savings.
With professional experience in the UK civil service and international development, Akhil has worked on a range of issues from reviewing large infrastructure deals to helping establish the UK's £3bn International Climate Fund. He has two masters degrees (in finance and public policy) and a first degree in classics from Oxford.
Tune in to hear:
– What convinces Akhil that we can forecast markets with any level of precision when lots of highly intelligent people have tried and failed?
– How often does Akhil think market cycles occur, on average, and how can we use that to our benefit?
– Once novel market anomalies or truths are discovered, they tend to get arbitraged away to zero unless they have a behavioral element to them that is hard to predict. Is there a behavioral thread that runs through the sorts of cycles Akhil talks about, or does he fear that by publishing this book, that the information might get arbitraged away?
– On a high level, what does Akhil's model focus on in particular and how did he come across it? Why does he place such primacy on the land market within markets more generally?
– What brings about the recovery stage and what is going on in peoples' heads in these moments?
– During the mid-cycle is there broad recognition that things are getting better or are peoples' brains somewhat stuck in the prior cycle?
– What is going on, psychologically speaking, during a market boom cycle?
– What can we learn from the Great Financial Crisis of 07-08'?
– What phase of the cycle does Akhil think we are in at the moment and how does Covid overlap with his market cycle model?
– Does Akhil think that investment recommendations can be made based on these market cycles, or is it simply an expectation management tool?
– How can we make better sense of Covid's impact on real estate prices?
Compliance Code: 2739-OAS-10/3/2023
---
ABOUT STANDARD DEVIATIONS PODCAST:
Educated at Brigham Young and Emory Universities, Dr. Daniel Crosby, the personality behind STANDARD DEVIATIONS podcast, is a psychologist and behavioral finance expert who helps organizations understand the intersection of mind and markets.
Dr. Crosby's first book, Personal Benchmark: Integrating Behavioral Finance and Investment Management, was a New York Times bestseller. His second book, The Laws of Wealth, was named the best investment book of 2017 by the Axiom Business Book Awards and has been translated into Japanese, Chinese, Vietnamese and German. His latest work, The Behavioral Investor, is an in-depth look at how sociology, psychology and neurology all impact investment decision-making.