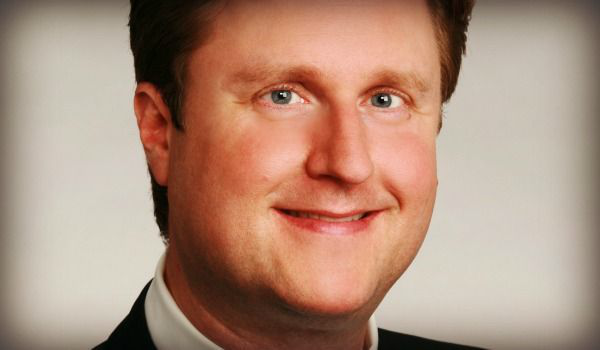 ---
Digital Wealth News is pleased to bring you our "Fintech Luminaries" series – featuring thought leaders within the blockchain and digital currency space.  For the next feature in this series, we'd like you to meet Raymond Zenkich, President, COO and Co-Founder of BlockRe, which helps companies reduce their exposure to cryptoasset-related risk by combining proven industry experience of veteran security, insurance, blockchain, investigations, financial services, and audit experts.
NAME: Raymond Zenkich
TITLE: President, COO and Co-Founder
COMPANY: BlockRe
WEB ADDRESS: https://www.blockre.io/
---
How did you personally become involved in blockchain?
I became involved with Blockchain roughly four years ago as it became an increasing discussion point with clients, and given my early career as a database architect and software developer was technically interesting. It also was interesting from an intellectual point of view – that is, the broader implications raised on in Satoshi's whitepaper touching on economics and political science.
I personally mined several cryptocurrencies to get a hands-on understanding of the technology and also took developer courses.
What does your firm do/offer within the blockchain sector?
BlockRe provides risk mitigation services for cryptoassets. As an example, we are one of the only firms in the market today who can assess the risk of custodians. This is an essential underwriting capability needed to provide insurance in the space against theft or loss of crypto currencies held by custodians (e.g., wallet providers, exchanges, investment funds). We are also an insurance broker 100-percent focused on cryptoassets.
What is your role within your firm and what do you do there on any given day?
I am BlockRe's President, COO, and a co-founder. I spend most of my day engaging clients to help evaluate insurance products and provide insurance coverage in this space. I also further develop our internal capabilities, which include underwriting, loss event data and threat analysis.
What area/s of blockchain do you believe will grow the most in the coming 5 years?
The areas with the greatest potential for growth will be twofold. First, the increasing use of blockchain to drive middle and back office efficiencies. Second, the accelerated use of blockchain systems and operations to further tokenize financial assets beyond cryptocurrencies (e.g., loans, securities), all of which will require our risk mitigation services
What do you believe the next major innovation in financial technology will be and why?
Too difficult to answer this question as I don't have a complete view of the sector, but the areas where I am seeing the great levels of innovation are developing countries where banking systems have historically been less developed. Mobile carriers who have great levels of trust from their customers, are aggressively expanding in the space. With the phone as a viable, portable wallet coupled with blockchain provides exciting opportunities.
As an aside, in the insurance world, the application of smart contracts and parametric risk (e.g., floods, hurricanes, flight delays), will be an exciting area of innovation
What are the biggest problems facing the blockchain industry in the future?
It is the bad actors who prey on people's lack of knowledge.
What has been the biggest success in your firm to date?
To date, we completed the development of proprietary and comprehensive risk assessment tools, actuarial models and insurance economics. We've secured a number of crucial partnerships with wholesalers and carriers. We registered BlockRe insurance agencies in Illinois and Texas with New York and California a few weeks away. Our team has expanded globally to include a highly regarded insurance economist and actuaries. We have a continued and growing recognition as one of the world's leading experts on cryptoasset and blockchain insurance, confirming an increasing demand and need for insurance in the cryptoasset space. Our pre-seed round closed with funding from Plug 'n Play, Venture One, RenGen and Vy Capital.
What has been the biggest failure in your firm and how did you adapt?
Policies have taken much longer to put in place than originally expected. This is due to a large extent to insurer's lack of familiarity with the risk. We've adapted by embarking on a long-term program to engage and educate insurance companies on the risk to increase their interest in the market. Our assessment tools play an important part in this program.
How do you feel consumers (or if more relevant for your firm – businesses) are adapting to the facet of blockchain that your company operates within?
Theft/Loss Insurance is increasingly expected by institutional and retail investors, akin to FDIC or SIPC in banking or brokerage accounts. We feel that we are very much in sync with market sentiment as well as future regulatory requirements
If you were to personally invest in just one blockchain firm (other than yours), which one would it be and why?
I simply have not surveyed the market sufficiently to be able to give a good answer. In terms of thesis, I would focus on blockchain/DLT infrastructure opportunities.
---
Raymond Zenkich is the president, COO and co-founder of BlockRe after previously working with an IndyCar racing team in database design, inventing a patented video compression technology and serving as a Northwestern Law professor and qualified technical expert witness for U.S. and Canadian federal courts.