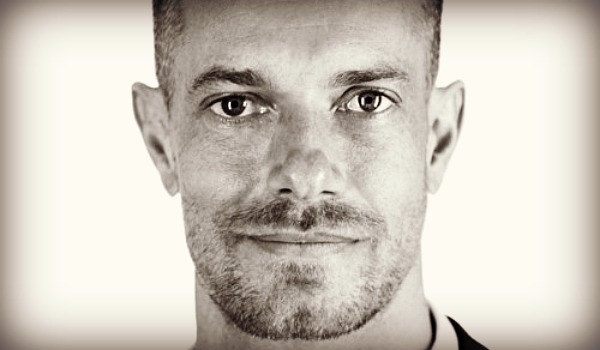 ---
Digital Wealth News is pleased to bring you our "Fintech Luminaries" series – featuring thought leaders within the blockchain and digital currency space.  For the next feature in this series, we'd like you to meet Stephen Young, Co-founder & Chief Product Officer of Coindirect, a South African-based digital currency service provider that allows individuals to buy, convert, store, send or sell over 40 cryptocurrencies. The platform combines a peer-to-peer marketplace, wallets and an exchange to allow customers to access cryptocurrencies from their local currency.
NAME: Stephen Young
TITLE: Co-founder and Chief Product Officer
COMPANY: Coindirect
WEB ADDRESS: www.coindirect.com, https://exchange.coindirect.com
---
How did you personally become involved in blockchain?
I originally heard about Bitcoin in 2013 and thought it was very interesting from a technology perspective (my background is in software development). I also became interested in Ethereum, shortly before the initial ICO. Unfortunately, I didn't partake in the ICO. During 2015, the political situation in South Africa was getting a little precarious and I was looking for a way to hedge against the political risk for the country and specifically the South African Rand. This made me look at Bitcoin more seriously again and opened my eyes to the true potential it holds.
What does your firm do/offer within the blockchain sector?
Coindirect offers a peer to peer marketplace, online wallet and a cryptocurrency exchange. The peer to peer marketplace is integrated directly within our wallet. In some territories, we allow direct fiat deposit and credit card payments. Our peer-to-peer marketplace brings local buyers and sellers together to use payment options relevant to their country. Everyday crypto investors can use their Coindirect wallet to send, receive, buy and sell their various cryptocurrencies. If we have banking support in their country (eg. South Africa) we support direct fiat purchases. Our exchange offers a selection of 15 trading pairs including 6 ZAR pairs (BTC, ETH, XRP, LTC, BCH, USDT) and 6 USDT pairs (XRP, LTC, BCH, ETH, BTC, ZAR), making it a single solution for customers looking to diversify their cryptocurrency portfolio.
What is your role within your firm and what do you do there on any given day?
I'm responsible for product strategy and user experience. This includes everything from branding to product design and UX, to evaluating tokens for inclusion on our platform. My typical day varies a great deal depending on where the priorities lie. Some days I am meeting with customers all day, other's I will be designing new features for our apps and on other days I am speaking to the media.
What area/s of blockchain do you believe will grow the most in the coming 5 years?
In terms of price I think Bitcoin and Ethereum are good long term projects to back. They have a very strong lead and exceptional developer communities. I think we will also see an explosion of DAPS and hopefully easier to use custody and cold storage solutions.
What do you believe the next major innovation in financial technology will be and why?
Once the basic infrastructure is rolled out to connect cryptocurrencies to the existing financial system and there is enough adoption amongst the general population, we will see a wave of applications doing things that have just not been possible until the invention of the blockchain. Much like we needed a boom and bust cycle to build out the infrastructure needed for companies like Facebook, Instagram, Amazon, Uber and Google to emerge, we need to build out the basic infrastructure that will support applications that are hard to imagine right now.
What are the biggest problems facing the blockchain industry in the future?
User experience and scaling. For the mainstream user to make day to day use of cryptocurrencies, buying, storing and sending crypto needs to become significantly simpler. On top of that, we need to increase the transaction throughput of blockchains by an order of magnitude or two to handle the volume that broader adoptions will bring.
What has been the biggest success in your firm to date?
We are currently live in 24 territories globally and have secured banking partnerships in Europe and South Africa. Our user base is growing consistently and our products are constantly evolving and improving based on feedback from our users.
What has been the biggest failure in your firm and how did you adapt?
We launched towards the tail end of the 2017 bull run. Since the market has turned everything is just that much harder. We've adapted by being ruthless about setting priorities and only working on projects with a clear goal that is critical for the company.
What blockchain leader do you admire the most and why?
Andreas Antonopoulos for his balanced viewpoint on technical issues facing Bitcoin and other blockchains, and for the years of dedication he has shown in evangelising Bitcoin to the world.
How do you feel consumers (or if more relevant for your firm – businesses) are adapting to the facet of blockchain that your company operates within?
I think it's still very early days for crypto. Most users are still new to this space and will be for the foreseeable future as adoption grows. Crypto is still a fraction of the global equities markets and is technically, very complex to understand. I think consumers in general are still getting to grips with what cryptocurrencies actually are and how to think about using and investing in them.
If you were to personally invest in just one blockchain firm (other than yours), which one would it be and why?
If I could only own one cryptocurrency it would be Bitcoin.
---
Stephen Young is a CoFounder of Coindirect, and responsible for the strategy, design and development of the firm's consumer product offerings as well as the underlying CryptoWebServices platform.