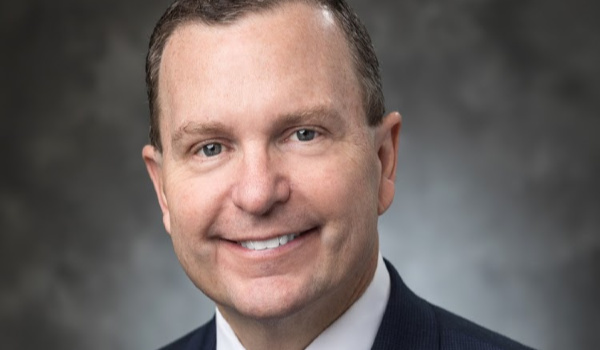 Digital Wealth News is pleased to bring you our "Fintech Luminaries" series – featuring thought leaders within the blockchain and digital currency space. For the next feature in this series, we'd like you to meet James C. Row, Managing Partner of Entoro Capital LLC, a a middle-market investment bank in Houston, TX.
NAME: James C. Row
TITLE: Managing Partner
COMPANY: Entoro Capital LLC
WEB ADDRESS: http://www.entoro.com
How did you personally become involved in fintech?
With the acqusition of OfferBoard in 2017. OfferBoard was one of the original online private securities offering platforms established after the signing of the JOBS Act in 2012. We acquired the company because of the word "frustration". For years, I was always annoyed with why a capital raise or private securities transaction had to be so incredibly inefficient, ineffective and worst of all, expensive. It was amazing to me that the US with access to the best technology, yet, the securities sales process, finance industry and regulatory agencies still operated like it was 1933 (Securities Act of 1933).
At Entoro we have expanded the features and technology of OfferBoard extensively over the past several years and will embed blockchain and artificial intelligence (AI) functions over the next year, OfferBoard has grown and become our technology platform that we operate for Entoro Securities, other broker-dealers, and numerous white-label clients. Additionally, OfferBoard is the core technology for Entoro Wealth (RIA), Entoro Capital (investment banking), Entoro Transfer Services, as well as international offerings.
What do you believe the next major innovation in financial technology will be and why?
I believe there are two areas of innovation: 1) artificial intelligence (AI), and 2) financial regulatory technology. It is my position that AI will accelerate at an incredible pace in combination of fundamental systems being on blockchain and digitized. Finance will change significantly with concentration, consolidation and commoditization of services. As such, firms with AI that can better anticipate both markets and client behavior will succeed. The overall winner will be that firms that combine sophisticated AI with human interaction. The differentiator in the future will be technology leveraged human interaction.
On the regulatory side, there are systems that can massively assist on the regulatory front. It is my wish that technology can reduce the cost, burden and employees of regulatory agencies. Since we are fast approaching diminishing returns on fintech development and returns, it will be the regulatory and standardization issues that separate the winners from the losers.
How do you feel consumers (or if more relevant for your firm – businesses) are adapting to the facet of fintech that your company operates within?
Initially when we started down the fintech path we expected that full adoption of OfferBoard to be 2025. However, Covid-19 has accelerated that from 2025 to 2021. Daily we get more clients, partners, investors, wanting to use our system. With the expected reduction in broker-dealers by another 20% this year alone, the consolidation of RIAs, the volatility of public markets we see massive adoption of platforms and fintech services that Entoro offers. It is our hope to conduct 10x the business with our existing staff, and grow globally to offer the best private securities platform in the market.