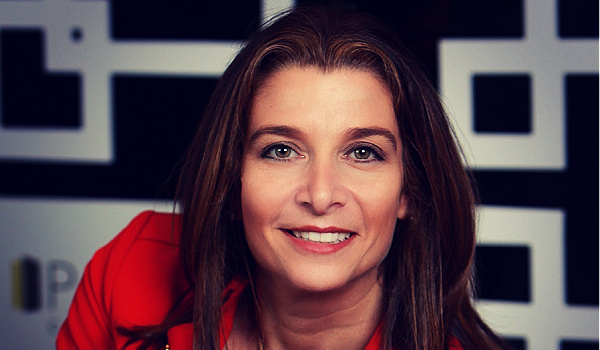 ---
Digital Wealth News is pleased to bring you our "Fintech Luminaries" series – featuring thought leaders within the blockchain and digital wealth space. For the next feature in this series, we'd like you to meet our friend and colleague Dara Albright, one of the earliest pioneers of the crowdfinance movement. Her leading-edge articles, white papers, webinars and acclaimed industry conferences helped birth and continue to cultivate the crowdfinance industry.
NAME: Dara Albright
TITLE: President
COMPANY: Dara Albright Media
WEB ADDRESS: https://daraalbrightmedia.com/
---
How did you personally become involved in fintech?
I serendipitously began my career on Wall Street just as the Internet was emerging to transform global finance and during an age when companies could successfully IPO as a small cap. It was a fascinating time to begin working in corporate finance. It was the tail end of an era of when deals got done manually and retail investors still played a significant role in public equity markets. Not only was I helping enable "the people's" capital to finance the innovation of the day, I was also forming an invaluable understanding of how technology could ultimately be used to streamline the IPO process.
My first real entree into the "fintech arena" was in the late 1990s when I set out to leverage Internet technology to enhance corporate finance and broaden access to deal flow. Unfortunately, like many others, the business fell victim to the great dot com bubble burst of 2000. However, remnants of the idea resurfaced a few years later with the rise of social media, the emergence of online venture exchanges to facilitate secondary transactions in late stage private companies, and the eventual passage of the JOBS Act.
By 2010, I was publishing cutting-edge fintech articles, and in 2011, I started producing groundbreaking financial events that showcased the extraordinary financial and regulatory innovation that was unfolding, particularly in crowd / P2P finance.
What does your firm do/offer within the fintech sector?
Dara Albright Media helps investors, businesses and conventional financial services providers capitalize on financial and regulatory innovation.
We presently provide advisory and incubation services to emerging fintech companies that are building the infrastructure to democratize access to alternative asset classes. We also provide high-level advisory services to select financial businesses that employ blockchain technology and modern regulations to engineer next-generation financial products for retail investors.
We love working with clients who share our dedication to leveraging financial and regulatory innovation in order to help save a fractured and unsustainable retirement system and narrow harrowing wealth gaps.
What do you believe the next major innovation in financial technology will be and why?
I believe that the next major innovation in financial technology will not be an invention of a new technology, but rather in the implementation of existing financial technology. Particularly when it comes to blockchain technology, we have only just scratched the surface in recognizing its full application potential.
Some of the most exciting applications will come in the form of widespread democratized finance. We are going to see blockchain being used to reimagine portfolio construction through the emergence of new financial products for the masses.
I am personally very excited about Asset Tokenization. Asset Tokenization is essetially the process of converting all kinds of physical assets (such as real estate, art, wine, cars) into digital assets on a blockchain. In doing so, it facilitates the fractional ownership of previously illiquid and pricey assets, producing an endlessly proliferating universe of micro investment options.
Asset Tokenization also fosters a lesser addressed – but equally as important – form of diversification called "investor-base diversification." Investor-base diversification is a process used by issuers to help mitigate price volatility by possessing vast and diverse cap tables.
As portfolios and investor-bases grow ever more diversified, asset classes overall will become increasingly less correlated with one another, making portfolio allocation models that much more effective. The broader macroeconomic benefits of such diversification employments will include better products, stronger businesses, more jobs, and greater confidence in the capital markets.
All that said, I believe that the "biggest thing" that will emanate out of financial technology will more philosophical than technical.
Although it is going virtually unnoticed, fintech is currently in the process of redefining the role of the consumer and his propensity to save. It is this "consumer metamorphosis" which may end up being fintech's most momentous contribution to humanity, for it holds the potential to create a paradigm shift in macroeconomics as well as save a crippling retirement system.
By allowing spending and saving to operate concurrently, fintech is utterly defying conventional laws of consumption, and in doing so, it is on the cusp of obsoleting conventional macroeconomic theories. This will be truly world-changing.
---
Dara Albright is President of Dara Albright Media, and writes and speaks about financial injustice; market bubbles; the rise, fall and resurrection of the small cap IPO; P2P investing; crowdfunding; investing red flags and how FinTech is changing the world.