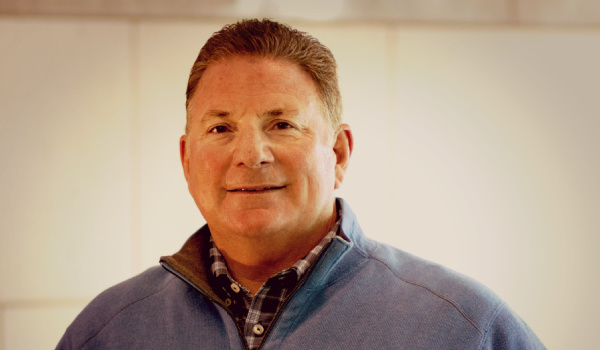 ---
By Keith Gregg, Founder/CEO, Chalice Network
A post by Common Wealth sheds light on client retention, listing communication as the number one pitfall behind client retention issues.
Advisors should reconsider their communication strategy in the "new norm." Here are some key ideas to keep in mind when re-evaluating your B2C or B2B communication, as well as helpful tools and resources to follow through.
Manage Your Frequency: Be the Guardian Angel
One idea to consider is how you will manage the frequency of your communication, without contributing to all of the noise. A well-managed communication strategy does not intrude but instead gives you a guardian angel effect while staying relevant. If you already have connectivity, find what frequency works best for your audience. If you're focused on acquiring clients, make sure to put as much emphasis on quality, as you do quantity in your content marketing, and act genuinely to help people with the troubles they are currently experiencing.
Use Soul Force: Wax on Wax Off
Stay sticky!–A coined marketing term referencing a certain elegance that, when applied to your messaging and media, boosts lead generation and keeps an audience coming back. As business owners, you must consider treating every touchpoint as an extension of your brand. We must adopt the art of wielding effective service in our wax on right hand, and the ability to speak to the soul in our wax off left, and the latter is a two-way road.
Chalice helps its members stay connected to best-in-class solutions that improve efficiency and functionality to their communication strategies. We offer comprehensive, all-in-one digital solutions for your content and design needs.
If It Sounds Good, It Is Good
Clients want to hear from you, which means you need to produce. Producing content takes time; it takes energy; it takes commitment. Many advisors are not used to writing themselves a script, setting up a video series, not to mention set up a real end-to-end marketing campaign. That's where Chalice comes into play.
Chalice helps you to stay connected to the unique solutions you need for your business. Snappy's latest tool, the Personal Connection Video, enables advisors to create their own video series to build leads easily and continue scaling during this epidemic. The Kraken is also cranking out lots of cool new and creative content for your readers to stay up to date on a variety of topics, such as COVID-19.
Stay Motivated
While your work stamina is likely to have more strain than usual, remember to invest daily in activities such as a brisk social-distanced walk, 20 minutes of stretching, cooking healthy meals, and taking up other activities that promote a positive and healthy state of mind. Furthermore, your positive attitude should be the light reflecting behind all social level communication you send your clients—Chalice partners with providers who help those intentions of helpfulness to land transparently with your clients.
Your clients or audience is stuck at home, and they are getting bombarded with emails every day. Our partners at Reminder Media have an inventive solution for just the scenario. Stand out with clients by sending personalized and branded magazines. One of the many ways Chalice is helping you stay connected.
Connectivity–a Universal Key
Intuition, optimization, flow, empowerment, connection–these words ring true the original idea behind Chalice as an opportunity for independent professionals to live a more abundant and prosperous life. The stay-home orders provide the perfect opportunity to reflect on what you want your professional life to look like in the "new normal."
---