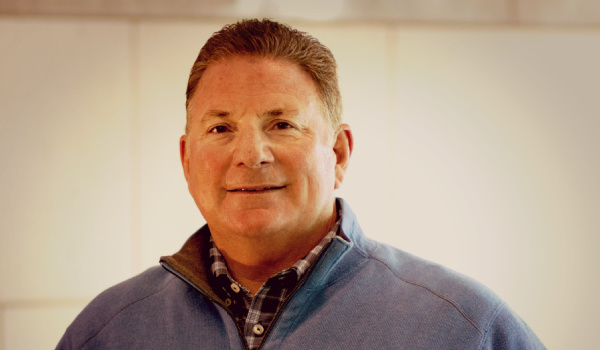 ---
By Keith Gregg, Founder/CEO, Chalice Network
Entrepreneurial spirit is so powerful and unique, yet it's perpetually generated by independent advisors and business owners. This passion and energy is essential for success, but you also need help and guidance to overcome the unique challenges you face in the financial services arena. Fulfilling that need is the reason we started Chalice Network™, and for those of you starting a new business, membership in Chalice is the best place for you to begin.
"Price is what you pay. Value is what you get."
-Warren Buffett
Simply put, Chalice Network™ membership is the best investment you can make to establish a successful business. Why? Because our membership organization connects you to solutions you need to start, run, grow, protect and sell your business at prices you have to see to believe. Checkout our ROI Calculator and prove it to yourself… https://www.chalicenetwork.com/roi-calculator/
Let's break down the top concerns to address as you open your business and demonstrate how Chalice provides you with value every step of the way:
Business Plans – From identifying target audiences to establishing your brand, your business plan lays out the road ahead. Members gain exclusive access to needed products and services at deep savings, so you can accurately budget and save on both startup and ongoing operational expenses.
Access to Capital – Establishing secure and reliable sources for operational and growth capital are important for new business owners. Our marketplace allows members access to exclusive lending and banking solutions from groups that specialize in wealth management.
Legal Structure Set-up – Protecting yourself from personal liability and creating a legal entity is the next step where Chalice membership helps. Our marketplace provides you with access to legal specialists and consultants that can guide you to establishing a strong business foundation.
HR & Employee Benefits – Through our exclusive PEO relationship, you can access National Group Health Insurance, 401k Plans, Payroll Processing and HR Guidance, as well as other benefits usually only available to larger companies. This results in savings and protection for your business from day one.
Technology & Operational Solutions – Investing in your tech stack and cybersecurity is critical. Don't settle for inferior products when ideal solutions are obtainable. With Chalice, you have access to technology solutions and consulting services at prices that put the optimal solution in reach from the onset.
Brand Design, Website & Strategy – You need more than a name and a logo to open a business; you need a solid marketing strategy and a website that tells your unique story. From a complimentary website to logo and strategy creation, you can get the best value on marketing services that will open doors the day you open yours.
At-Home Work & Office Space – The pandemic has revealed the need to safely and securely support staff members working from home, as well as the evolving role of brick and mortar office locations. From flexible office solutions to technology that allows your team to stay connected, Chalice has it all.
Support & Guidance for Selecting a Broker/DeaIer or Corporate RIA – Need assistance finding the right fit for your B/D or establishing a corporate RIA? Our leadership team of industry veterans can provide experience and guidance so you can make better decisions.
Bottom line: we support you with cost-effective solutions across all your enterprise needs no matter what stage you are at or the challenges you are currently addressing. Next week, we will be tackling our next topic, The Art of Successfully Running Your Independent Business. Until then, here's to all of you independent business owners fighting the good fight. I invite you to discover Chalice Network for yourself and discover the art of increasing enterprise value… https://www.chalicenetwork.com/
---
Enter to win a YETI soft cooler by requesting a demo with our partner Vestwell who is offering our members a digital record keeping platform! Enter to win here: https://go.chalicenetwork.com/holiday-giveaway2020
---