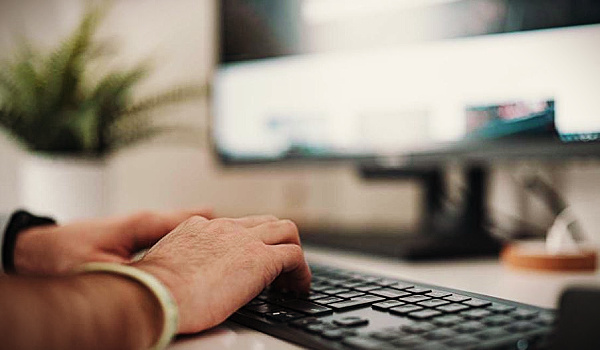 ---
Contributed by Chalice Network
Before this year, virtual meetings weren't exactly people's first choice as a method for business communication. However, advisors should get used to hosting and attending them moving forward. The fact is, our high-tech society and virtual meetings aren't going anywhere anytime soon.
The current pandemic is forcing financial advisors and clients to work from home for months on end. In-person meetings are rare if occurring at all these days. Even as the world begins to reopen, there are too many uncertainties to think things will ever go back to normal. So, now is the time to adapt to our new workplace reality, including virtual meetings.
Most of us are getting used to doing things from the comfort of our own homes. Some employees and clients may even prefer to continue working virtually long after the pandemic passes. With technology becoming more user friendly every day, advisors will have to earn new client's trust and business from afar.
But how is building trust without the face-to-face even possible? Well, being forced into using technology and attending virtual meetings, humans are learning to adapt. However, it's important to appear friendly, professional, and knowledgeable during virtual meetings and phone calls. Clients or potential clients should still get treated with the same professionalism they've been used to receiving. Showing up for virtual meetings in casual t-shirts or pajamas with bed-head is frowned upon. It's okay to be human and for a pet to walk across your screen, but do not appear lazy or unprepared. Get to know your prospects and genuinely engage in conversation. Find out how they're handling life during these unprecedented times. Building a solid rapport with your business contacts is the primary key to finding success virtually.
Another bonus to adapting to virtual meetings is that they're more functional and efficient. No longer will you or your client spend hours driving to and from appointments. And the days of being stuck in traffic or experiencing a fender-bender en-route are long gone too. It's much easier to converse and set up quick meetings virtually than host them in person.
How do you get selected as an advisor in a virtual environment? Again, it's about respecting potential client's time and treating them like family. Provide a wealth of knowledge for your prospects and record the meeting so it is available for replay as often as they'd like. Refrain from being pushy and going in for the hard sale after a simple phone call or initial meeting. Nobody wants to feel pressured into something, so avoid the used car salesman mentality. Stay relevant, friendly, and on track throughout your sessions and adhere to their time frames.
As for increasing businesses during these uncertain times, there is another silver lining to consider. With meetings being virtual, physical proximity to an office is much less important to consumers. Before the pandemic, many people would find the closest financial advisor to their workplace or home. Nowadays, they're looking for the best service, regardless of where that advisor works. Geographic proximity may no longer be a barrier to entry when building new clientele.
So, although it's a different world than we're used to, there are advantages to virtual meetings. Work on staying on top of the latest trends, statistics, and relevant aspects of the financial world. And when presented with a new opportunity, do your best to be personable while also portraying that you're an expert in your field.
---