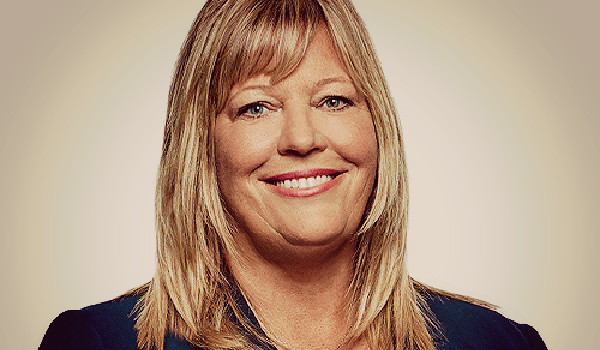 ---
Digital Wealth News is pleased to bring you our "Fintech Luminaries" series – featuring thought leaders within the digital wealth and blockchain ecosystems.  For the next feature in this series, we'd like you to meet Cheryl Nash, CEO of InvestCloud's Financial Supermarket™ (formerly Tegra118), which enables wealth and asset management firms and their advisors to deliver better outcomes and experiences to their investors.
NAME: Cheryl Nash
TITLE: CEO, Financial Supermarket (formerly Tegra118)
COMPANY: InvestCloud
WEB ADDRESS: https://tegra118.com/ (Note: site for InvestCloud's Financial Supermarket)
---
What does your firm do/offer within the fintech sector?
For more than 35 years, we've provided the wealth and asset management industry with mission-critical technology solutions that serve a vast network of broker-dealers, asset managers, custodians and trading venues. Formerly Fiserv Investment Services, in February 2020, we announced our acquisition by Motive Partners and launched Tegra118 with a bold goal and promise to build the future of wealth technology. And we've made measurable progress toward achieving that goal with the acquisition of RetireUp, new partnerships, and significant investment in our core wealth platform and product sets to fully integrate front, middle and back offices.
On February 2, 2021, a strategic merger between our award-winning companies—Tegra118, Finantix and InvestCloud—was announced. As InvestCloud, we are full speed ahead in creating the next generation Software-as-a-Service global wealth solutions platform and building an international financial supermarket to connect manufacturers with distributors and deliver exceptional wealthtech innovation. From our 20 global locations, across four continents, to over 500 valued clients with more than $4 trillion of assets on our combined platforms—together, we're committed to setting a new industry standard for how investors interact with, manage, and grow their wealth.
What area/s of fintech do you believe will grow the most in the coming 5 years?
There's no disputing that the investor landscape has gotten very interesting—it has become increasingly more diverse and multi-faceted. Correspondingly, there are new opportunities for growth and expansion as firms also keep focused on retention. Consider where we are today versus five years ago—even one year ago—with advancements in technology. By the time we hit the five year mark (from now); thanks to technology, I believe advisor-investor relationships will be infinitely more collaborative, service offerings will be more comprehensive, robust and personalized to each unique investor. It will be the norm for advisors to make automating, streamlining and on-demand technology a part of their every day.
Advancements in digital acquisition, onboarding and analytics tools will be key in empowering  advisors to hold richer, value-driven discussions with their investor clients. And these digital tools will also open up access to younger and new investors, getting them engaged earlier and saving longer and more effectively. I also firmly hold that, in five years time, we'll have made more meaningful and tangible progress in facilitating effective and educational widespread financial literacy programs.
How do you feel consumers (or if more relevant for your firm – businesses) are adapting to the facet of fintech that your company operates within?
As many of us found over the past year, technology has become more critical than ever in both our personal and professional lives. The wealth management industry is at an inflection point and digitalization is an imperative. Digitizing advisor and client interactions and engagement, creating and streamlining efficiencies in back office processes, answering the call for personalization and providing integrated solutions that span the needs of the wealth management and asset management industry is key to industry growth.
We're hearing all of the above from our clients—and the race to accelerate market-ready technology solutions is decidedly on. It's also on us as a fintech provider to understand and be responsive to our clients real and immediate 'must haves'—there are imminent priorities we know we need to deliver on and our product solutions roadmap mirrors those business essentials.
If you were to personally invest in just one fintech firm (other than yours), which one would it be and why?
Given the positive reception from our clients and the industry on our very recent merger news, I hope I'm permitted a little leeway here in my selection of 'InvestCloud' as my top choice for a great investment in a top fintech! As a global company that specializes in enabling development of digital financial solutions that are pre-integrated into the cloud, InvestCloud's 'design-based and design-first' approach to software development is unique in the fintech sector.
---
Cheryl Nash is the Chief Executive Officer of InvestCloud's Financial Supermarket and
drives the strategic vision for scalable, industry-leading technology solutions in wealth
management. With over 30 years of experience, Cheryl holds deep industry knowledge,
maintains enduring client partnerships, and is a highly sought-after subject matter expert and speaker. The recipient of numerous recognitions and awards, Cheryl is active on Money Management Institute's board of governors, chairs the Diversity and Inclusion Committee for Tiburon Advisors and is a passionate advocate for diversity, equity and inclusion.