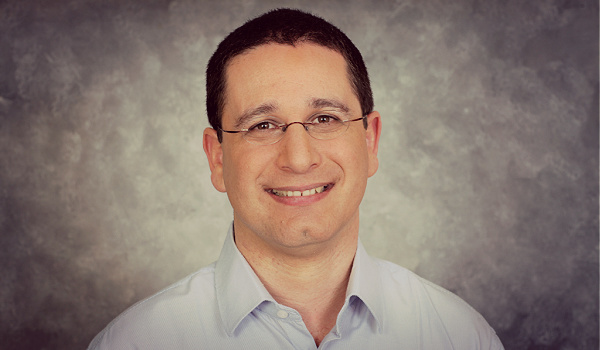 ---
Digital Wealth News is pleased to bring you our "Fintech Luminaries" series – featuring thought leaders within the digital wealth and blockchain ecosystems.  For the next feature in this series, we'd like you to meet Ran Harpaz, Chief Technology Officer or Hippo, which pushed home insurance into the digital age and made it possible to buy a policy online in less than five minutes. Hippo offers home insurance products coast to coast.
NAME: Ran Harpaz
TITLE: Chief Technology Officer
COMPANY: Hippo Insurance
WEB ADDRESS: https://www.hippo.com/
---
How did you personally become involved in fintech?
Working at PayPal was a great training ground for FinTech, an opportunity to work with some amazing people on a wide set of projects, starting with Risk & Fraud Management, going into Consumer Products, and ultimately Mobile and Growth Strategy. I got introduced to global-scale financial risk management by mapping some of the most sophisticated fraud rings; I participated in defining the strategy and building out consumer products for mobile payments used by hundreds of millions of consumers; I was involved in the acquisition of Braintree and Venmo into PayPal, and soon after – working with the executive team at PayPal on the separation from eBay into a standalone public company. Those were some of the best lessons in building internet-scale financial networks that disrupt existing banking and payment infrastructure.
What does your firm do/offer within the fintech sector?
Hippo is a modern homeowner insurance company, focused on home protection, home care and proactive home maintenance. We provide our customers with smart-home sensor kits, as well as regular home maintenance services which creates safer homes and drives down preventable accidents and claims. We lead our claims process with a Claims Concierge service that ensures our customers have a single point of contact to work with through the entire claims process, with proactive updates, an empathetic ear and efficient payment process.
Part of our approach includes proactively reaching out to our customers if there's a potential risk in their area like a hailstorm or a wildfire, to help them take the appropriate steps to prepare and protect themselves. We work with a wide network of distribution channels, like mortgage lenders, builders of new homes, smart-home providers and independent insurance agents – in order to reach potential customers across the homeowner journey.
As an insurance company, we understand risk modeling, actuarial science and the financial aspects of premium-to-loss management. We leverage our deep domain expertise to build modern, agile, data-driven tech infrastructure that goes far beyond what incumbent insurance carriers are willing to offer.
What is your role within your firm and what do you do there on any given day?
I am the Chief Technology Officer, leading a group of talented, passionate engineers to build the best possible products for our customers. My team runs product development, platform engineering, data science, cloud infrastructure, delivery operations, quality assurance, information systems and partnership enablement. We have a wide range of tasks every day – from technical integrations with other insurance systems, through developing new product features that improve customer experience, researching new data sources that could provide better risk underwriting decisions, all the way to running cloud-based infrastructure at internet speed.
My typical day includes recruiting great talent, setting direction for the various teams, helping design technical solutions to complicated systems, mentoring managers and team members to stretch beyond their own expectations, and working closely with my business partners to prioritize our growth. Every single day includes an extensive variety of tasks, from highly technical (code review and architecture diagrams), to highly interpersonal (influence a candidate to join a startup from Big Tech), and from highly strategic (defining our API partnership approach for B2B2C distribution) all the way to highly tactical (better machine learning model management).
What area/s of fintech do you believe will grow the most in the coming 5 years?
Tech-empowered personal finance — the ability for consumers to take control and make decisions about their financial lives — will significantly grow in the coming years. I include a wide variety of opportunities in this category, far beyond budgeting and retirement planning. For example, there's momentum around comparative shopping, powered by data and mobile, reaching an inflection point in banking, insurance, and even real-estate and mortgages. I imagine consumers will have much more control over their own data, with automated personal shopping agents, continuously scanning viable alternatives for interest rates, credit choices, car loans, insurance coverages and more — relying on consumer financial identity capabilities that are cloud-based and highly secure. Consumers would become much more informed and empowered to make choices based on a wider set of alternatives; It may take longer than five years to reach the majority of consumers, but the emergence of this offering is there.
What do you believe the next major innovation in financial technology will be and why?
Consumer Data Portability will unlock significant efficiencies in how modern fintech networks are able to match the right product to the right consumer, dynamically and continuously.
This is far more than a regulatory trend or privacy consideration – innovation in this area will drastically alter how consumers participate in the financial ecosystem. The availability of standardized data and APIs has reached an enablement threshold, thus allowing automated expert systems to act on behalf of each consumer and discover the best set of 'matches' for their needs.
At the same time, the availability of customized financial products has reached an impressive capacity, so people could be 'matched' with the exact right product features they need, be it payment methods, credit lines, investment options, interest rates, coverages, and saving alternatives. This innovation is about a fully-automated marketplace of financial products, a clearing-house that matches every single need (demand) with the right product (supply) automatically and continuously, benefiting consumers and providers at once.
What are the biggest problems facing the fintech industry in the future?
Too often, there's a lack of inclusion that challenges the fintech industry. Many products and services still only reach those who are privileged to be close to innovation hubs. For example, there is a massive unbanked population that is under-served by most banking infrastructure, there are many people who are not mobile-first and still rely on other methods to connect to their financial information, and there are areas in the world where safety and security of personal identity should not be taken for granted.
The fintech industry should add to its set of ambitions and goals to serve larger segments of the population, build solutions that are widely adoptable globally, support the wellbeing and prosperity of people everywhere, not just in wealthy tech hubs.
What has been the biggest success in your firm to date?
Hippo sold its first homeowner policy in mid 2017. In under 4 years, we have grown to serve hundreds of thousands of customers, insuring over a hundred billion dollars' worth of homes across more than 30 states in the US. This phenomenal growth is a result of great products and a relentless focus on our customers. We take care of them along their entire homeownership journey, with concierge services, proactive home maintenance, modern technology and superb customer care.
What has been the biggest failure in your firm and how did you adapt?
In the early days of Hippo, we started as an online distributor of home insurance policies, selling direct to consumers via hippo.com. After an initial spike of growth in California, we realized that the growth target we set out wasn't going to match against our single-channel distribution method. We needed to change and adapt to the market, which is still served by insurance agents. We changed our strategy and diversified our distribution paths. We started partnering with both independent agents, as well as aggregators and established firms – all in service of reaching as many consumers as possible, with our better coverage and better customer experience solutions. This turning point has proven to be pivotal to our success.
What fintech leader do you admire the most and why?
Dan Schulman, for his relentless pursuit of inclusive financial services for the underserved.
How do you feel consumers (or if more relevant for your firm – businesses) are adapting to the facet of fintech that your company operates within?
Two meaningful trends are important for consumers in our industry: first, the proliferation of smart-home devices; and second, consumers are becoming more informed about the alternatives they have in choosing the right coverage and being proactive about their home protection. Together, those allow us to find more and more customers who are looking to take better care of their home, and not just insure it for disasters. Informed, proactive customers who want to stay ahead of potential losses and damage to their homes, are the trendsetters for our industry. They look for modern solutions that are adaptive and continuously evaluating ways to get better coverage.
If you were to personally invest in just one fintech firm (other than yours), which one would it be and why?
Maxwell Financial Labs is a promising fintech startup that tackles the mortgage industry in a modern, customer-friendly approach. Their platform allows consumers to have a much better experience when applying for a mortgage loan – modern collection of documents, digital signatures, secure sharing of notes; and a much higher efficiency for the loan officers – for the same reasons.
---