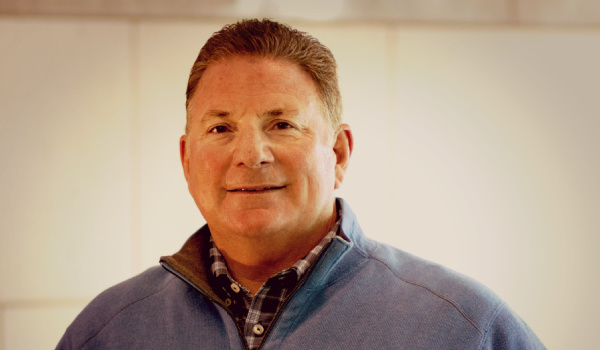 ---
By Keith Gregg, Founder/CEO, Chalice Network
Running a small and midsize business is one of the most challenging professions there is, period. There are so many facets to the jewel that is your business that it's dizzying trying to manage, improve and make each one shine brightly. Additionally, you have a constant need to maximize working capital, improve revenue and glean a healthy ROI from everything you do! That's why Chalice Network™ was created – that's why joining Chalice Network™ is such an easy decision. We help you with all facets of your business, saving you time and money on the technology, tools and resources you need to accomplish your goals. We are the ROI No Brainer.
"Leaders must always put their people before themselves.
If you do that, your business will take care of itself."
–Sam Walton
It's been a difficult year for so many, magnifying the importance of operational efficiency and savings. However, I know most owners are giving it their all trying to take care of their core – their family, their people and themselves. As the leader of the team, your people are counting on you to help them with health insurance, benefits and job security, as well as provide them guidance and a path for professional development.
Taking care of your people is only a part of the challenges you face and only one of the areas where a Chalice membership can help; it's a perfect example of how joining is a ROI No Brainer. Why? Because helping you with just this facet of your business will save you more than the cost of membership – far more! You can prove it to yourself by checking out our ROI calculator and seeing just how much you can save with a Chalice membership.
Remember, membership in Chalice gives you access to technology, tools and resources across all aspects of your small and midsize business – delivering unrivaled value and ROI. But even within the one crucial area of taking care of your team, Chalice membership can easily pay for itself!
Employee Benefits: We know how big a role employee benefits play in recruiting and retaining the best team possible, which is why a Chalice membership helps you acquire benefit packages that rival Fortune 500 companies. Through our exclusive PEO relationship with Oasis, you can enjoy access to medical, dental, vision, life and disability insurance, healthcare savings accounts, as well as many other benefits. You and your team also get access to Chalice Cares RX, an app that provides big discounts on prescription drugs.
Lifestyle: We also know you want the best for your team both at work and at home. And today, every bit of help you can cost-effectively provide them is a big win! That's why we've partnered with great companies like Proof Loyalty and BenefitHub, a marketplace that features discounts on just about anything you can think of. We've got what you need to help you and your team thrive outside of the workplace.
Professional Development: Having Professional Development offerings available is just one way to show your people how invested you are in them. And doing so can inspire them to continue to expand their skillset and knowledge. With a Chalice membership, you can unlock a whole array of professional development opportunities. We have it all– high-quality education programs and offerings through The Society of FS, FinTech education and training via Chalice FinTech Institute and health and wellness coaching with The Integrated. Joining Chalice means you and your employees will have countless professional development opportunities all at the click of a button and for a fraction of the usual cost.
As business owners, we're always thinking of ways that we can be more efficient and save more money. Well, now is your opportunity to achieve all of that and more. A Chalice membership will give your people the best while saving on Employee Benefits, Lifestyle and Professional Development. But the ROI doesn't stop there. We also do this with other important facets such as Insurance, Technology, M&A and Back Office to name a few. So, the opportunity is yours for the taking, and we don't want you to miss it. Make sure you check out our ROI calculator, and see just how much you can save with a Chalice membership.
---