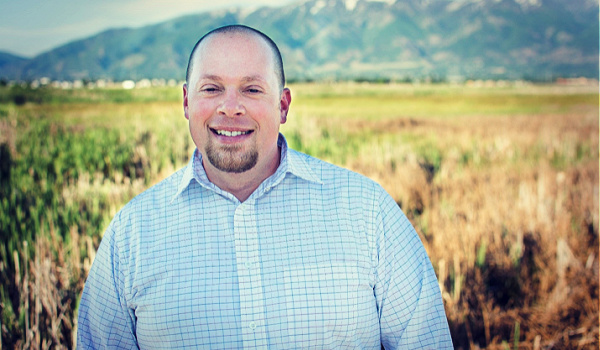 ---
Digital Wealth News is pleased to bring you our "Fintech Luminaries" series – featuring thought leaders within the digital wealth and blockchain ecosystems. For the next feature in this series, we'd like you to meet Damon Deru of AdvisorPeak, a wealthtech firm that puts enterprise-class portfolio management tools within reach of all investment professionals.
NAME: Damon Deru
TITLE: Founder and CEO
COMPANY: AdvisorPeak
---
How did you personally become involved in fintech?
My career began at an RIA where I was responsible for trading the firms 600+ households, as well as managing and maintaining the databases and IT needs. Similar to many firms at the time, we utilized spreadsheets for trading activity. This is quite a time consuming and mind numbing task, so I set out to create a solution that went beyond surface level trading and rebalancing – something to account for model variance, tax consequences, security restrictions and cash needs (to name a few). The product quickly gained the attention of other RIA firms, which led me in 2008 to offically take the leap of faith and launch my first trading and rebalancing solution.
What does your firm do/offer within the fintech sector?
This brings me to chapter two of my fintech career. In 2018, I launched AdvisorPeak as a best-in-class trading and rebalancing solution designed for institutions yet accessible to independent advisors. Designed to meet the real-world needs that advisors face, AdvisorPeak is the product of years of in-depth research and development in tax-smart portfolio trading and rebalancing. We put enterprise-class portfolio management tools within reach of all investment professionals.
With over 10 years of development and refinement, our rebalancing software is the most powerful yet simple way to manage client portfolios. The software is tax efficienct and has the ability to rebalance at the household level including equities, fixed income, mutual funds, ETFs, hedge funds, currencies and digital assets (e.g. cryptocurrency).
What area/s of fintech do you believe will grow the most in the coming 5 years?
Autonomous solutions. Traditional software continues to be reactive, but there are newer fintech entrants evolving toward PaaS models that are taking advantage of advancements in A.I. and other assisted learning technologies to proactively do the heavy lifting for RIA back offices. The level of customization features available within a software for advisors is going to really take off over the next few years, which will pay its dividends in time management, compliance and general best practice execution. And for the end clients, firms will be to keep it simple so investors can easily receive recommendations or see what the best performing assets or models are.
---
Damon is CEO and founder of AdvisorPeak. He is a graduate of the University of Utah where he received his B.S. Degree in Finance and his background is in the financial services industry.