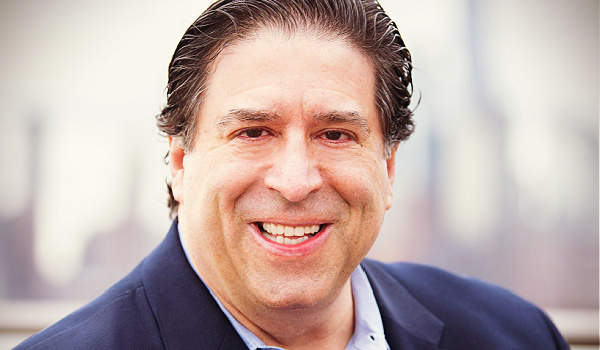 ---
Digital Wealth News is pleased to bring you our "Fintech Luminaries" series – featuring thought leaders within the digital wealth and blockchain ecosystems.  For the next feature in this series, we'd like you to meet Tony Petrilli of Orbis Systems and View Trade Holding Corp., whose subsidiaries are the backbone to some of the largest fintech platforms, institutions, broker dealers and RIAs in over 20 countries on 4 continents, providing them with the infrastructure, and direct, cost-efficient access to the U.S. markets.
NAME: Tony Petrilli
TITLE: CEO
COMPANY: Orbis Systems and ViewTrade Holdings
---
What does your firm do/offer within the fintech sector?
ViewTrade Holding Corp., through its technology subsidiary Orbis Systems, Inc., enables fintech in every way across the globe. We provide a full suite of APIs and integrated turnkey services that cover the entire financial services journey needed in creating user experiences. Clients simply write to our APIs and use our technology to light up their applications. Through our brokerage subsidiary, ViewTrade Securities, we use the same Orbis technology to facilitate access to U.S. and other major markets by firms from over 20 countries across the globe.
By providing this technology, and as-needed brokerage services at scale, we make it very fast and efficient for our B2C and B2B clients to access these markets at significantly reduced time, expense, and risk. With us, they simply plug into a proven technology backbone.
What do you believe the next major innovation in financial technology will be and why?
All types of businesses are realizing that fintech is foundational to everyday life. Fintech is anytime you want to connect goals and aspirations with experiences, products, and services. Every such event requires the creation of an account, the identification of the parties, the creation and tracking of a transaction, and so forth. Blockchain, NFTs, ACH links, banking and brokerage are components that our clients use in innovative ways to create the client experience. At ViewTrade, we organize these common elements into services that we operate at scale for our clients to access efficiently and quickly.
What area/s of fintech do you believe will grow the most in the coming 5 years?
Cross-border e-commerce is thriving. However, the cost of cross-border fintech remains an impediment despite growing demand. We are working with our B2B clients to reduce costs so that smaller transactions can be done cost effectively and this will spur significant growth for our clients.
---
Tony is the CEO of ViewTrade Holding Corp. and Orbis Systems Inc.