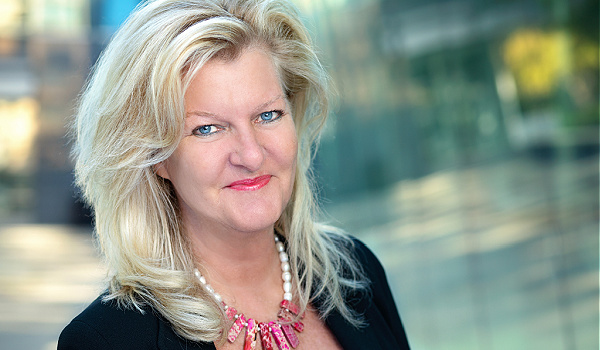 ---
Greetings from Digital Wealth News™ !
Friends, today we have a new podcast with guest Eric Satz of AltoIRA, fresh off a capital raise with some big players and here to discuss SDIRAs, we delve into the brilliant technology used to crack the Colonial pipeline hack and hear about the latest news and VC deals in the digital wealth sector here. Read up!
Cindy Taylor, Publisher
---
In this week's Wealthtech Insider column, Orion's Rusty Vanneman discusses why model investment strategies can encourage clients to stay tuned in to their financial goals and stick with an advisor over the long haul… assuming the models make sense for what the client needs;
Adrian Johnstone, Co-founder and Chief Commerical Officer of Practifi, discusses how role-based information management has already been embraced by the legal and medical industries, and is now equally appropriate for advisors in this week's Fintech Corner column;
Bill Taylor of Entoro Wealth updates us on the markets this past week and movement in gold, S&P 500, BTC & ETH (his current favorite) in The Taylor Report (5/18/21).
We finish out the week with more great original content from the DWN editorial team and contributors, including the following posts…
Episode 12 – How Modernized Self-Directed IRAs Help Democratize Retirement
In this episode, host Dara Albright and guest, Eric Satz, Founder and CEO of Alto IRA, discuss how modern Self-Directed IRAs (SDIRAs) are democratizing retirement planning by providing all Americans with the ability to add non-correlated alternative asset classes to tax-advantaged accounts. The single greatest – and free – investment tool is also disclosed. Discussion highlights include:
How SDIRAs offer wealth building opportunities for "not-yet accredited investors";
How SDIRAs have evolved to accommodate micro-sized alternative investments;
Why alternative assets belong in retirement vehicles;
Three reasons most retirement savers are underweighted in non-correlated assets;
Trading cryptocurrencies without tax consequences;
Why RIAs are looking to ALTO for clients' crypto allocation;
Colonial Pipeline Ransomware Bad Guys Unmasked
Like a paperback whodunnit, the story behind the Colonial Pipeline hack reads like a spy novel covering multiple continents across the globe
The Week in Digital Wealth (5/18/21)
We continue our new series with a snappy round-up of all the top news and research info out this week in the digital wealth sector
Future Crypto Regulations Take Center Stage in Wealth Management
Crypto is on a roll across the wealth management space, as more FIs, B/Ds and RIAs explore how to offer crypto-based financial products and strategies
Top 5 VC Deals of the Week in Digital Wealth (5/19/21)
This week we included a new sector, govtech, as these platforms include revenue monetization for local governments and see more deals out of India
Fintech Luminaries – Meet Damon Deru of AdvisorPeak
For the next feature in this series, we'd like you to meet Damon Deru, CEO of portfolio management platform AdvisorPeak
And don't forget to check out our homepage for other great content, read up and GET YOUR SMART ON about the future of digital wealth!
Curated Industry Content
Industry Press
Check out our homepage for other great content, read up and GET YOUR SMART ON about the future of digital wealth!!
Wishing you and yours a great week!!!

ABOUT DIGITAL WEALTH NEWS:
Our content creation and amplification platform includes insightful industry news & market commentary, meaningful partner content and executive profiles you won't find elsewhere.
Special thanks to our Chief Technology Officer Michael Fabing and my partner (and husband) Bill Taylor on their efforts to roll out this new enterprise. Also, a huge thank you to Kelly Waltrich, previous CMO of Orion and her team and Keith Gregg, CEO of Chalice Network and his team for their support during the launch of our media platform.
Our editorial coverage takes a new view toward the fintech revolution as it has evolved and matured, featuring industry news, thought leadership, and the latest industry press.
Digital Wealth News ™ was Created with the Following Key Parameters:
Daily Editorial & Weekly Newsletter pushing stories to Website – https://dwealth.news/ – and social media channels
Weekly Newsletter emailed to proprietary database of RIAs, wealth managers, VCs, hedge funds, fintech professionals and organic sign-ups –plus- select names from Fintrx, Crunchbase and other key databases
Light but authoritative editorial feel – non-technical – but informative. Digestible business read for those interested in, affected by, or involved in the new digital wealth economy;
Coverage of Digital Wealth Topics Including the Following Categories:
Digital Currencies & The New Token Economy
Security Tokens
Trading Technologies
Digital Investing Platforms
WealthTech & Robo-advisors
Fintech At Large
Legal & Legislative Issues & More
Sign up for our free newsletter, reach out to me on Linkedin, Twitter or Facebook and thanks for stopping by!!
---