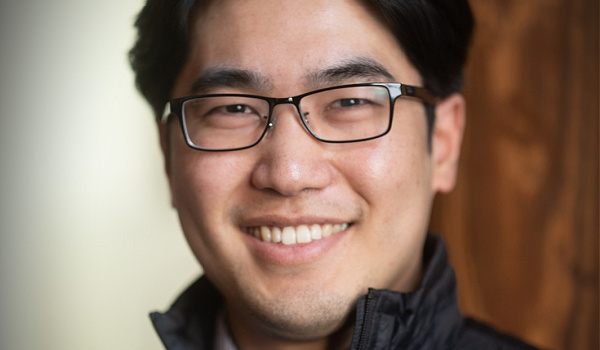 ---
Digital Wealth News is pleased to bring you our "Fintech Luminaries" series – featuring thought leaders within the digital wealth ecosystems.  For our latest feature, we'd like you to meet rising fintech star Nick Kim of Vestigo Ventures, an early-stage venture capital firm based in Cambridge, Massachusetts, that invests in companies within the FinTech industry.
NAME: Nick Kim
TITLE: Associate
COMPANY: Vestigo Ventures
WEBSITE: https://www.vestigoventures.com/
---
What does your firm do/offer within the fintech sector?
Vestigo Ventures is an early-stage venture capital firm that invests exclusively in the FinTech ecosystem. As a team, we bring a significant amount of experience and industry knowledge when we invest in startups, whether through our network of advisors or intimately working with founders to help scale a portfolio company.
In addition, we have exclusive access to Cogo Labs, where we can utilize their team of data scientists and petabytes of consumer-focused data to help support our portfolio companies in market research, forecasting, client retention, and other data-based insights.
How did you personally become involved in fintech?
I was lucky enough to get involved and dive into the FinTech rabbit hole early in my career (and even more fortunate to be part of such a fantastic team at Vestigo). It began early in my studies when I decided to study finance and mathematics and went to get my postgraduate degree in computational finance with the goal of being a quant at an asset manager.
However, after completing my postgraduate studies, I had a unique opportunity to work at a venture-backed startup forecasting commodities. At this startup, we used a ton of alternative data, from satellite images of mines to geolocation of cargo ships, to help large institutions manage their operating costs. After this experience, I fell in love with the start-up community and was excited about the idea of building technology-based companies.
Since joining Vestigo, it has been an amazing experience seeing all the innovation happening in the early-stage FinTech ecosystem, and even better, FinTech is at its infancy in the technology revolution. The new technology based on data and APIs with machine learning, artificial intelligence, microservices is changing the face of FinTech.
What is your role within your firm and what do you do there on any given day?
As an associate at Vestigo Ventures, we wear many hats ranging from sourcing new potential investments, working with our portfolio companies to assist on any business issues and help create any efficiencies internally at the fund.
However, one thing that is particularly unique about my role now is having the capability to use petabytes of data to source new companies where we can use alternative data to find new investment opportunities at the earliest stages of company formation.
What area/s of fintech do you believe will grow the most in the coming five years?
Numerous areas within the FinTech ecosystem will grow over the next few years. However, one very interesting theme to me is enabling the high personalization of financial services to various consumer demographics, similar to what large technology companies do now.
To achieve this, financial services companies will need clean and abundant data sources that are becoming more accessible through various new FinTechs (think of the Plaids of the world). In addition, we are about to see the largest wealth transfer exchange hands from Boomers to Millenials, which will continue to pressure traditional financial services companies to adapt to a tech-savvier audience, more accustomed to the personalized experience of an Amazon or Netflix.
---
Nick Kim is an associate at Vestigo Ventures.  In his role, he is responsible for developing Vestigo's data-driven sourcing of new companies by leveraging over 16 petabytes of data coming from various sources.   In addition to evaluating and assisting current portfolio companies and founders.