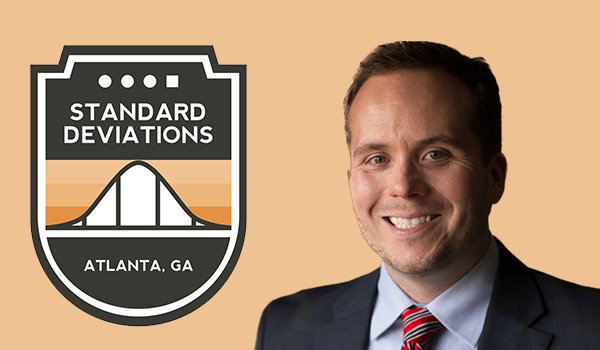 ---
This week on Standard Deviations Podcast, Dr. Daniel Crosby speaks with psychologist Dr. Joy Lere.

Dr. Joy Lere is a psychologist with a practice focused on the merger of money and mindset. She has worked internationally with driven, achievement-oriented professionals who are motivated to reach the next level in their careers and finances.
Tune in to hear:
What is "an existential boundary experience?"

How we can hold on to, and harness, the clarity that moments of hardship and grief can afford us

How saying "no" more often can help you lead your best life

What to consider when saying "no" or "yes" at crossroads in your life

What is 'imposter syndrome?'

How to overcome imposter syndrome
---
ABOUT STANDARD DEVIATIONS PODCAST:
Educated at Brigham Young and Emory Universities, Dr. Daniel Crosby, the personality behind STANDARD DEVIATIONS podcast, is a psychologist and behavioral finance expert who helps organizations understand the intersection of mind and markets.
Dr. Crosby's first book, Personal Benchmark: Integrating Behavioral Finance and Investment Management, was a New York Times bestseller. His second book, The Laws of Wealth, was named the best investment book of 2017 by the Axiom Business Book Awards and has been translated into Japanese, Chinese, Vietnamese and German. His latest work, The Behavioral Investor, is an in-depth look at how sociology, psychology and neurology all impact investment decision-making.