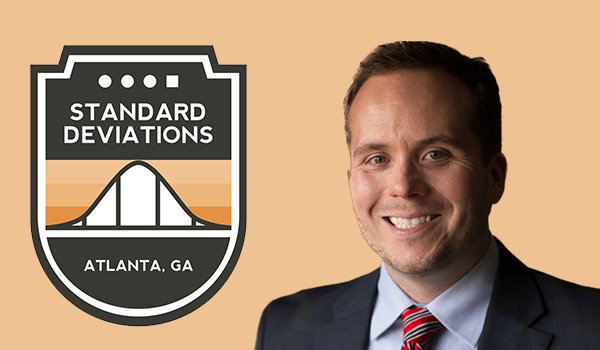 ---
This week on Standard Deviations with Dr. Daniel Crosby, Dr. Crosby speaks with Dr. Brian Portnoy.
This week, Dr. Crosby is joined by fellow behavioral finance geek Neil Bage. Neil is passionate about helping people make safe and informed choices and is a specialist on behavioral drivers of financial decisions. In this episode, we turn the tables and Neil interviews Daniel in celebration of the 2nd Edition release of Dr. Crosby's book 'The Laws of Wealth.'
Tune in to hear:
How does one go about controlling the controllable in their personal and financial life and what does one do if something that they have no control over matters a great deal to them?
How do financial advisors go about laying the right foundations for dealing with the emotional aspects their clients will inevitably encounter?
How do people maintain their composure and not get overly excited by, or attached to, a particular investment opportunity. Does this require a kind of courage?
What proactive steps can advisors take to factor into the human and behavioral element of investment advice? – Why might your average US citizen believe that investing in real estate is more fruitful than investing in the stock market?
Compliance Code: 1002-OAS-03/24/2021
---
ABOUT STANDARD DEVIATIONS PODCAST:
Educated at Brigham Young and Emory Universities, Dr. Daniel Crosby, the personality behind STANDARD DEVIATIONS podcast, is a psychologist and behavioral finance expert who helps organizations understand the intersection of mind and markets.
Dr. Crosby's first book, Personal Benchmark: Integrating Behavioral Finance and Investment Management, was a New York Times bestseller. His second book, The Laws of Wealth, was named the best investment book of 2017 by the Axiom Business Book Awards and has been translated into Japanese, Chinese, Vietnamese and German. His latest work, The Behavioral Investor, is an in-depth look at how sociology, psychology and neurology all impact investment decision-making.