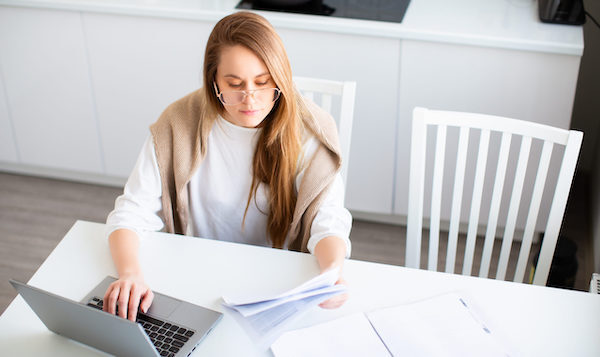 ---
By: Ryan George, Chief Marketing Officer | Docupace
Onboarding new clients is a notoriously onerous and time-consuming process for financial advisors, but it's necessary for a successful relationship. Here's how to make sure you're gathering the right information and using it as effectively as possible.
Investors Want a Personal Perspective on Their Finances
As consumers navigate an ever-increasing array of customizable retail products, they seek the same finely tailored attention in professional services. And that holds true for financial planning — 68% of Americans say a personalized financial plan would be an extremely or very important factor in determining whether or not they would sign on with a particular advisor.
Part of this shift is generational. A Baby Boomer carrying little to no debt and is looking at retirement and legacy planning will naturally have different goals than a Millennial who came of age during the 2008 financial crisis. And even within a subset of younger investors, gender can make a difference in wealth management strategies: Millennial women are twice as likely as their mothers to make more money than their domestic partners.
Because highly personalized advice is so vital to the success of any financial plan, the Certified Financial Planner Board of Standards lists Duty of Care, defined as "act[ing] with the care, skill, prudence, and diligence that a prudent professional would exercise in light of the Client's goals, risk tolerance, objectives, and financial and personal circumstances" as a vital component of fiduciary duty. This connection between client and advisor is the foundation of any future action, and should be handled with the attention it deserves.
The Most Vital Client Information Isn't Always Quantitative
Although younger investors are more comfortable discussing money than their elders, financial topics still require enormous empathy and tact from advisors while they tackle a mountain of information. Combing through income, expenses, dependents, retirement, and all the quantitative features of a client's financial situation requires a significant investment of time and energy on the front end of the relationship.
And the information financial advisors need isn't just about dollars and cents — the CFP handbook outlines several qualitative factors to consider, including:
Health
Life expectancy
Family circumstances
Values
Attitudes
Expectations
Earnings potential
Risk tolerance
Goals, needs, and priorities
Current course of action
Information like this can't be plugged into a table or calculator, but it's just as necessary for smart financial planning decisions. The groundwork for a fruitful relationship depends on an advisor's deft understanding of what matters most to each individual client.
Additionally, on a more human level, gathering this information in the beginning will lead to stronger advisor-client relationships down the road. Advisors can nurture their clients by reaching out with timely inquiries and congratulations when previously flagged events happen. Knowing that an older client just welcomed their first grandchild, for instance, or that a younger client recently completed their first semester of grad school opens up essential conversations about financial planning updates.
Keeping track of so much granular information for each client on an advisor's roster can seem like a daunting task, and it's much bigger (and more important) than scribbled sticky notes or quick phone reminders can manage. Gathering disparate information in a centralized system makes it easy to stay abreast of client milestones, as well as quickly recognizing when additional or updated information is required.
Gather Client Information Digitally with PreciseFP
During a recent webinar discussing client engagement, PreciseFP Founder and President Don Whalen, CFP® pointed out that most advisors don't look to client-facing tools to increase their productivity — but when it comes to gathering client information, that's exactly what they need.
PreciseFP's FactFinder tool allows advisors to build fully customizable client questionnaires, starting with an extensive library of templates, so that they can focus on exactly what they need to know to assemble the best possible financial plan. And, in addition to gathering the right information and leaving out what doesn't apply, FactFinder allows the advisor to put their best foot forward and demonstrate a higher level of client care.
"I would argue that it's somewhat offensive to send a generic questionnaire to a recent college graduate, and send that same questionnaire to a retired couple," Whalen says. "The needs are very different."
Further, instead of doing laborious paperwork or data entry themselves, advisors can digitally send an intake questionnaire for clients to fill out. "We like to say your client does the data entry for you," Whalen jokes. Once it's returned, PreciseFP automatically flags incomplete fields or items that require more attention, allowing advisors to save precious reviewing time for only the most critical parts of the process.
---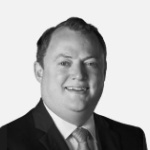 Ryan George is the Chief Marketing Officer at Docupace. He is responsible for the company's brand awareness, early-stage sales pipeline, content strategies, customer and industry insights, internal and external communications, design, and events. George actively engages in leadership roles in both the financial services and marketing communications communities. He a member of the Forbes Communications Council, an invitation-only, fee-based organization of senior-level communications and public relations executives, the CMO Council and the CMO Club.