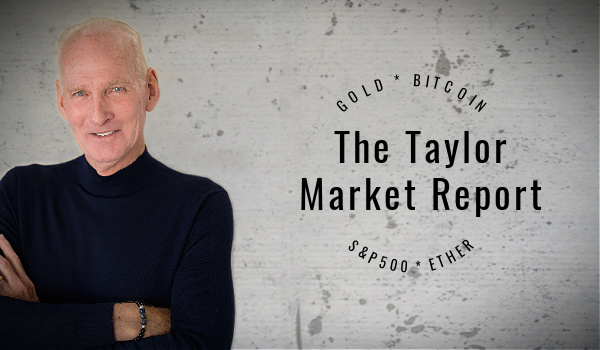 ---
Common Sense for Uncommon Markets
By Bill Taylor, Contributor/CIO-Entoro Investments
---
The opinions expressed below are my own & do not represent those of Entoro Investments, Digital Wealth News or any affiliates.  Any financial advice included in the column is for entertainment purposes only.



Bullish for week of 5/23/23
BTC | ETH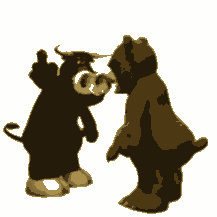 Neutral for week of 5/23/23
GOLD


Bearish for week of 5/23/23
S&P 500  

5/23/23 Closing Prices:
BTC: $27,310.33 (+$459.66) | (+1.2% change Tue-Tue)
ETH: $1,851.98 (+35.10) | (+2% change Tue-Tue)
Gold: $1,958 (+$2.00) | (-.008% change Tue-Tue)
S&P 500: 4,145.60 (-47.03) | (+.009% change Tue-Tue)
---
First, to be perfectly clear, THIS WEEKLY REPORT IS NOT AI-GENERATED.  Nope, it's all intelligence generated right here. So, moving on.
You don't need any type of intelligence to know that the financial markets are going nowhere. Summer mode is setting in while waiting for; 1) debt ceiling resolution; 2) Fed interest rate decisions; 3) inflation news; 4) employment reports; 5) whatever????  In other words, anybody who didn't "sell in May and go away" is sitting around watching paint dry and……waiting.  
So, with news not really mattering (currently), BITCOIN is puttering around $27K and went nowhere for the week, ETH just settled around the $1,800 level all week, GOLD dropped on Fed talk that interest rates may need to be increased (not eased) later this year, and the S&P 500 moved a touch higher on hopes for a debt ceiling resolution.  Yawn.
What can we look forward to? Certainly there will be a "solution" to the debt ceiling negotiations. The U.S. will not default and the markets seem to have that priced in. IF there is a default, it won't be the nightmare the media portends. There will be selective solutions, like the Treasury may choose to pay interest on the debt to some holders but maybe not to itself. Other debt holders may get "IOU's" and paid later. Stuff like that. To be sure, there would be a U.S. credit rating cut and other things, but the sun will rise the next day.
So what to do? Hold BITCOIN and ETH and add to positions on dips ($25K-$26K and $1,700-$1,750 respectfully). Hold GOLD but with interest rates expected to go higher the metal is stuck….dead money. The S&P500? Gravity and reality will combine and an S&P 3,250 is gonna shock some folks (down 20%).                                                          
---
NEXT "HUGE CAUSE FOR CONCERN?"  REAL ESTATE. BOTH COMMERCIAL AND RESIDENTIAL.
HAVE A HAPPY AND RESTFUL MEMORIAL DAY.
PS from the Publisher – wishing our BILL TAYLOR a VERY HAPPY BIRTHDAY (on 5/23)!!!  
---
NEW TARGETS:
BITCOIN 2023…….UP……new all time highs

ETH 2023…………UP……..new all time highs

GOLD 2023……….??????????

S&P 500 2023……..DOWN…….DOWN……DOWN……...LOOKING AT 3,250
Current trading positions: 
SLIGHTLY LONG BITCOIN
SLIGHTLY LONG ETH
NEUTRAL GOLD
SHORT S&P 500
---
We compare the price of Bitcoin, Ethereum, Gold & the S&P 500. We use the CME Bitcoin Indexes (BRR & BRTI) and the CME Ethereum Indexes (ETH_RR_USD) & (ETH_RTI_USD) for reference as well as the London Bullion Market afternoon price settlement on the digital assets & gold.
---
Bill Taylor is CEO of Digital Wealth News and an advisor to Entoro Investments. He is widely published & quoted in financial media and an international expert on markets and BTC, ETH, Gold & SP500.
His opinions are solely his own and for informative purposes only.