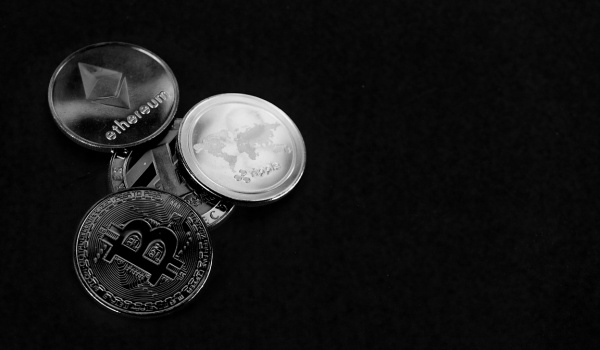 ---
Is the Department of Justice heading for a showdown with Binance?
That could be a possibility with a sealed filing from the SEC.
That said, the Courts seem to be the last hope for the cryptospace. Grayscale scored a BIG win against the regulator.
Ripple Labs continued its fight and included a feature that allows regulators to retract assets on its ledger.
Plus, SWIFT is "CBDC-ready".
You can also now pay for your driver's license in crypto with Colorado's DMV.
These are your decentralized diaries!
---
Bitcoin's Fear Index Remains High, Prices are at $25k
Following regulatory drama, Bitcoin prices slid from a $28,089.34 high to a $25,713.74 low.
Bitcoin prices are at $25,759.30 (as of 9/4/23).
The altcoins still follow the king of the hill.
Ethereum (ETH) is currently at $1,622.86. Solana (SOL) at $19.31, Avalanche (AVAX) at $9.85, and Polkadot (DOT) at $4.22.
Grayscale Won a Legal Victory Against the SEC
The United States Court of Appeals for the District of Columbia Circuit set aside the SEC's order, denying crypto asset manager Grayscale's application to convert its Bitcoin Trust to an ETF.
This follows Grayscale's efforts and the SEC's subsequent refusal to approve.
In related news, a research note from J.P. Morgan analysts indicated that approval for crypto ETF applications is more than likely.
A former SEC Chair, Jay Clayton, made similar assertions, citing the inevitability of ETF approvals.
The SEC Delayed Several ETF Decisions
In related news, the SEC delayed several ETF applications filed by financial heavyweights.
Seven applicants were affected, including WisdomTree, BlackRock, Invesco Galaxy, Valkyrie Digital Assets, Bitwise, Wise Origin, and VanEck.
In seven different filings, the regulator indicated it needed more time for rule changes.
In a surprise move, leading digital asset manager Bitwise withdrew its Bitcoin and Ether ETF applications.
The SEC Filed Sealed Motions Against Binance
In its continued legal battle against Binance, the SEC filed a sealed motion, requesting permission from the court to submit documents that will remain outside the public domain.
The move prompted rumors of criminal investigations by the Department of Justice against Binance, owing to the SEC's civil status and transparency obligations.
In related news, Binance Labs, the VC and incubator subsidiary of the crypto exchange, revealed the launch of "ColLabs", an invitation-only Web3 finance and information-sharing ecosystem.
Ripple Labs, the company behind the XRP token, pushed back against the SEC's legal challenge to appeal its recent victory. Ripple's lawyers argued that the SEC lacked grounds for appeal.
The XRP issuer unveiled a "clawback" feature on its ledger, a nod to regulators, allowing for the retrieval of digital assets from accounts.
Coinbase Added Support for PayPal's Stablecoin as Sluggish Demand Continued
Leading cryptocurrency exchange Coinbase revealed support for PayPal's PYUSD stablecoin.
The addition of PYUSD-backed trading pairs is subject to liquidity conditions and may not be available in certain jurisdictions.
In related news, crypto analytics firm Nansen indicated that the PYUSD was facing sluggish demand and slow acceptance from the crypto community.
Nansen indicated that big players in the cryptocurrency ecosystem seem to have stayed away (for now) from the stablecoin.
PayPal's partner, Paxos Trust Company, still holds about 90% of the total supply. Leading exchanges have about 7%.
Coinbase also suspended 41 trading pairs, including INDEX/USDT, ALCX/USDT, BIT/USDT, and more.
Sam Bankman-Fried's Legal Drama Reached New Highs
Things continued to go south for Sam-Bankman Fried, the former CEO of FTX. His lawyers hit a brick wall with a refusal from prosecutors to back down from their request for his continued detention.
SBF's lawyer also filed a memo to block prosecutorial requests. Judge Lewis A. Kaplan dismissed that one. Per media reports, several expert witnesses could get paid up to $1,200 per hour during his October trial.
A SWIFT Report Indicated CBDC Integration Possibilities with the Chainlink Blockchain
A report by payments behemoth SWIFT showed the possibilities of linking CBDCs via the Chainlink blockchain.
The report indicated the success of linking multiple ecosystems and financial institutions via Chainlink's Cross Chain Interoperability Protocol, a primary transfer mechanism on the blockchain.
Sergey Nazarov, Chainlink's co-founder, indicated singular integrations across several financial ecosystems. SWIFT's capacity to connect multiple ecosystems was successful in the depicted scenarios.
Several financial institutions participated, including BNY Mellon, Citi, Clearstream, and the SIX Digital Exchange.
Vitalik Buterin Abandoned MakerDAO Following Native Blockchain Announcement
Vitalik Buterin, co-founder of the Ethereum blockchain, sold all his MakerDAO (MKR) tokens in a seemingly coincidental move following a native blockchain announcement by project founder Rune Christensen.
Christensen iterated the suitability of a Solana hardfork for "NewChain", MakerDAO's proposed native chain.
The MakerDAO ecosystem powers the DAI stablecoin, with more than $5 billion in assets.
Kentucky Authorities Denied Crypto Mining Subsidy Proposal
The Kentucky Public Service Commission rejected a proposal that could have enabled a power subsidy agreement between Ebon International, a crypto mining firm, and the Kentucky Power Company.
Per the deal, Ebon wanted subsidies for a 100 MW mining plant and would have increased its capacity to 250 MW.
The Commission granted an order against the $50 million deal despite 50-100 job creation plans.
Colorado DMV Added Crypto Payment Options
Anyone paying for anything from Colorado's Department of Motor Vehicles can now do so in crypto.
The DMV enabled a crypto payment option when using PayPal or from within the department app.
Colorado became the first state in the U.S. to allow tax and state fee payments in 2022.
An Alternative Private Placement Investment Platform Revealed Its Launch
Montana-based Pando RWA, an alternative private placement platform with emerging opportunities as its focus, launched.
The fractionalized and tokenization-driven ecosystem focuses on debt-free emerging opportunities, including cryptocurrency mining, AI, and others.
---