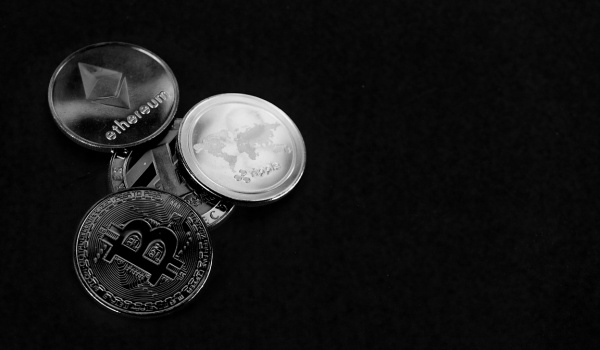 ---
Happy New Month!
Can the SEC win a war on several fronts?
That's the big question as ETF applications get differing responses from the regulator.
Gemini clarified the withdrawal issue.
SBF could use a laptop (no internet) during his six-week trial and wear a suit to match.
Circle and Binance are in a "bromance" (read on to find out).
And CZ is trying to clear the FUD over the mass exits from Binance.US.
Will he win?
Time will tell!
These are your decentralized diaries!
---
Bitcoin Hit $28k, the Altcoins are Looking Up
Positive sentiment continued to flow in Bitcoin's direction as the token hit a $28,488.74 high from a $26,090.71 low.
As of 10/2/23, Bitcoin is at $27,935.03.
The altcoins are looking steady as well. Ethereum (ETH) is at $1,684.31, Solana (SOL) at $23.97, Polkadot (DOT) at $4.18, and Avalanche (AVAX) at $9.52.
The Winklevoss $282 Million Gemini Withdrawal Raised Eyebrows
Media reports reveal that Cameron and Tyler Winklevoss (allegedly) withdrew $282 million from Genesis in August 2022.
The funds were to create a reserve for Gemini Earn users.
Per reports, the twins withdrew the funds personally.
Gemini refuted the reports, indicating that the funds belonged to Gemini Earn users.
SBF's Temporary Release Request was Denied on the Eve of His Trial
Sam Bankman-Fried, the former CEO of FTX, the bankrupt cryptocurrency exchange, had his hope dashed yet again. Justice Kaplan denied his request for temporary release, citing his being a flight risk as the reason.
He can, however, wear other clothes during his trial (business attire) and use a laptop that is disconnected from the internet to take notes during his trial.
Fried's October trial schedule was also released.
FTX's bankruptcy claims have tripled, with $7 billion in recovery efforts.
The SEC Delayed Several ETF Applications
The SEC's rock-paper-scissors approach to the crypto ETFs continued with several delays.
America's financial regulator delayed Bitcoin ETF applications from several applicants, including WisdomTree, VanEck, Fidelity, Bitwise, BlakRock, and Invesco.
Grayscale also filed to covert its Ethereum Trust to an ETF.
The industry expects several approvals for Ethereum ETF applications this week.
The Treasury Sanctioned an Ethereum Wallet Linked to Drug Financing
The Treasury Department's Office of Foreign Assets Control (OFAC) sanctioned an Ethereum wallet allegedly belonging to Jimenez Castro, a Sinaloa Cartel member,.
Castro allegedly used money mules in the United States to convert illicit funds into virtual currencies.
BBB Warned Against TikTok Crypto Scams
The Better Business Bureau warned against a popular TikTok crypto investment scam.
The scam involves false promises of high returns, coercion, and even threats upon refusal.
MicroStrategy Increased its Bitcoin Holdings with a $147 Million Purchase
MicroStrategy, the business analytics and software giant, revealed an additional 5,445 Bitcoin purchase worth about $147.3 million.
This brings its Bitcoin holdings to 158,245, worth around $4.4 billion (as of 10/2/23).
The SEC Opposed Celsius Network's Restructuring Plan
The SEC threw a spanner in the wheels of Celsius Network's restructuring plan over a distribution services agreement between the bankrupt lender and Coinbase.
According to the regulator, the activities could extend beyond distribution.
The SEC is in another legal tussle with Coinbase.
Texas is King of the Crypto Mining Hill
According to the latest Hashrate Map by Foundry, a tier-one miner, Texas has about 28.5% of America's hash rate.
The state had 8.43% of the same in December 2021.
Fed Study Warned that Stablecoins Could Cause Economic Instability
According to a staff report by the Federal Reserve Banks of Boston and New York, stablecoins could destabilize the American economy.
The paper compared stablecoin traits to money market funds, especially during crisis periods, and concluded that they could be a "source of financial instability" to the American financial ecosystem.
Circle Filed an Amicus Brief in Binance's Favor
In a rare show of support, Circle, the stablecoin issuer, filed an Amicus or "friend of the court" brief in Binance's favor in its ongoing case with the SEC.
Circle's filing asserted that stablecoins should not be subject to financial trading rules.
The stablecoin issuer also indicated that the BUSD was not a security per profit expectation from its users.
Chainlink's Protocol Debuted on BNB Chain
BNB Chain, Binance's native blockchain, added another ecosystem player: Chainlink.
Chainlink's [LINK] Cross-Chain Interoperability Protocol (CCIP) went live on the blockchain.
The CFTC Targetted a "Crypto Trading" Company

The Commodity Futures Trading Commission (CFTC) filed for enforcement action against Mosaic Exchange Limited, a self-claimed crypto trading firm, and Sean Michael, its CEO.
According to the CFTC, Mosaic had fraudulently obtained funds worth hundreds of thousands of dollars in crypto tokens from depositors.
The CFTC also accused Mosaic and its operators of making false claims, including an 82% trading accuracy rate and 20% to 60% monthly profits.
Changpeng CZ Zhao Cleared the Air on Binance.US Exits
Binance global CEO Changpeng CZ Zhao sought to calm frayed nerves over the departure of Brian Shroder, the CEO of Binance.US.
Zhao indicated that Shroder's appointment fulfilled the initial take-off requirements for the firm.
CZ also lashed out at American regulatory authorities,
saying that the U.S. regulatory landscape is increasingly hostile.
Norman Reed will replace Shroder.
Reed is a financial industry veteran with former roles at the New York Fed, Ripple, DTCC, and the SEC.
Binance.US. had a mass exodus of talent in September.
---