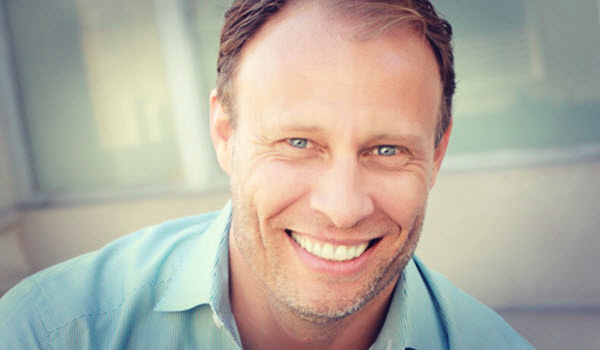 ---
Digital Wealth News is pleased to bring you our "Fintech Luminaries" series – featuring thought leaders within the blockchain and digital wealth space. For the next feature in this series, we'd like you to meet Andreas Roell, CEO of AlphaTrAI, a financial technology firm using an ensemble of custom artificial intelligence algorithms to successfully manage and trade assets for any desired risk-reward profile.
NAME: Andreas Roell
TITLE: CEO
COMPANY: AlphaTrAI
WEB ADDRESS: https://www.alphatrai.com/
---
1) What makes AlphaTrAI's capabilities as a technology-driven asset manager unique?
At our core, AlphaTrAI is modernizing classic approaches to asset management to make it more dynamic, responsive and precise, while rising above the emotionally-driven bias and behaviors that influence even highly experienced, professional money managers, with potential impairment to investor outcomes.
This is a very exciting time for us to be entering the marketplace, when interest in the application of machine-learning to tackle business problems is higher than ever, and artificial intelligence technologies are much more advanced.
Our platform harmonizes multiple algorithms to collect a range of signals from market that are relevant to risk and performance of our fund. It then evaluates trades based on whether they will likely help refine the fund's risk-reward profile and executes on those investment decisions. This is a level of sophistication that is exceedingly rare in the asset management space, and it sets us apart from other managers.
Of course, there are two kinds of expertise that you need to make a venture like this successful – you need highly competent data scientists, working in tandem with highly experienced asset and wealth management leaders. We're very fortunate to have both.
In fact, this year's extreme market volatility and economic disruption have been the ultimate proving ground for our company, and so far, the outcomes we've generated show that we've successfully risen to the challenge.
2) How well has AlphaTrAI's fund performed thus far this year, given the intense economic disruption and market volatility related to the pandemic?
We began to officially track the real-money trading performance of our first product, the Domestic Performance Fund, on Jan. 10, 2020. Here, our algorithms were tuned to execute in a defensive, growth-oriented framework. So, we are driving outperformance via the symbiosis of risk control while driving return.
As it turned out, our start timing was flawless, as it allowed us to compare our platform in a real-world setting against benchmarks during the stock market peak and subsequent unprecedented upheaval of the pandemic.
3) Do you see artificial intelligence and machine learning eventually replacing people when it comes to asset management?
This is a question we get occasionally, and it speaks to the instinctive fear that many people have about being pushed aside by the very technologies and machines we have created.
I always like to say in response, that the AlphaTrAI platform is not the Terminator of the asset management space, and our algorithms and trading platform will not make human portfolio management obsolete.
As with any other profession that has been advanced with technology-enabled resources, with the advent of artificial intelligence and machine-learning solutions like ours, the traditional portfolio manager role will evolve in a way that benefits portfolio managers, the asset management industry, and most importantly, the investors we all exist to serve.
4) It's interesting that Bill Dwyer, the former President of LPL Financial, is an investor in AlphaTrAI and serves on its Board of Directors. Does Bill see any parallels between the LPL Financial story over the past three decades and AlphaTrAI today?
We're very fortunate to have Bill Dwyer aboard as an investor in our company, as a member of our Board of Directors, and as a senior strategic advisor to our leadership team.
As Bill has told us, the wealth management business was in a mature stage when LPL Financial was formed, creating an opportunity for new players to enter the industry. These were the circumstances that enabled LPL Financial to bring innovative change to the wealth management space with ideas such as implementing fee-based asset management at scale to the retail advice business.
The asset management industry similarly finds itself in a mature phase. This has created an opportunity for AlphaTrAI to introduce genuinely creative and disruptive ways to manage assets and generate alpha while thoughtfully managing risk for its investors.
As a technology and data science-based asset management firm with innovative ways to develop product, we are confident that we will be influential in the broader asset management space in the future, and to the benefit of consumers, similar to the LPL story.
5) What is your growth vision for the company next year, and beyond?
We started out talking with high-net worth individuals, friends and family to get the Domestic Performance Fund launched, and as we go out to the marketplace, the focus is on establishing relationships with family offices.
In the coming year, we'll continue to build our footprint there. On the product side, our algorithms can learn from and adapt to any market situation to build custom investment products that match any financial orientation and risk profile.
From a technical perspective, this positions us to bring a range of new investment products to market in the near future, and we're very excited about everything we can accomplish in the months to come. We're certainly off to a very strong start.
---
Andreas Roell is Managing Partner of Analytics Ventures, a Venture Studio Fund focusing on artificial intelligence, deep learning and the Internet of Things.