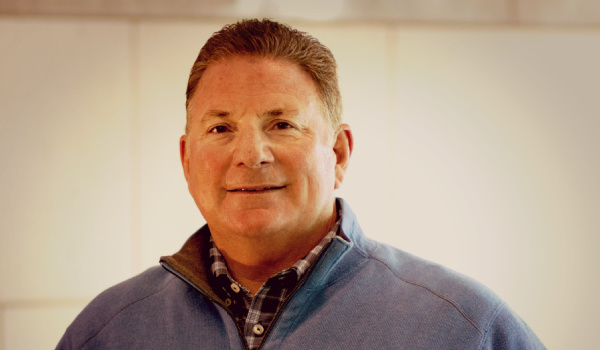 ---
By Keith Gregg, Founder/CEO, Chalice Network
Let's dive deeper into our discussion on the ROI Power that Chalice Network membership gives you. We demonstrated that even if you focus on only a handful of ways that Chalice helps your team, it's easy to see the value far outweighs the cost of membership. There are so many facets to Small and Medium-sized businesses, and Chalice was created to make sure each one gets the attention it deserves. Couple that with our ability to help you through the entire lifecycle of your business, and you have a true ROI No Brainer! You can prove it to yourself by using our ROI Calculator to see just how much money you can save on services you already use or plan to… https://www.chalicenetwork.com/roi-calculator/0/
"A company can seize extra-ordinary opportunities
only if it is very good at the ordinary operations."
-Marcel Telles
Last week, we explored the ways Chalice membership helps you and your people. Today, let's discuss how Chalice helps with the backbone of your business – operations. Business owners know that there are a lot of ways to grow their business. Some focus on infrastructure and operations first to achieve sustainable growth. Others happily begin with business development knowing that with success, the resources will be available so operations can play catch up ball. With a Chalice membership, you don't have to choose – you gain access to best-in-class solutions that empower you to strengthen and balance your efforts across your entire business, all while saving money.
But let's address that backbone of your business, your operations, to demonstrate how Chalice membership provides huge ROI on just that one aspect of your business alone.
Top-Tier Tech Stack: Our world today runs on technology, and having the right tech stack is vital to your operational success. Chalice members gain access through a single sign-on to industry leading technology solutions such as, Redtail CRM, Orion Advisor Technology, Slack, and so many more – and all at a discounted price. We help you stack your tech stack with big time ROI and savings!
Efficient Back Office: There's so much that goes into your back office that it can be challenging to find exactly what your business needs at a cost you can afford. That's a key area where Chalice provides unrivaled value. We've got you covered from cybersecurity with cleverDome to CFO and accounting services with Compass and QuickBooks, not to mention Insurance and Legal solutions and everything in between. Members access it all with the click of a button and all with special Chalice pricing.


Streamlined Compliance: Every owner knows the importance of being compliant – it's not an option, it's a necessity. But with the complexity and ever-changing nature of industry regulations, it can be difficult and expensive ensuring your business is staying within the guard rails. Until Chalice made it easy, that is! We provide members access to industry-leading compliance solutions at negotiated rates. The peace of mind and savings provide a valuable ROI every business owner should consider.
As an entrepreneur, we know you must be nimble, as well as have access to the best in resources at an affordable price to be your best. Chalice membership opens the doors to opportunity, empowering you with access to best-in-class technology, back office, and compliance solutions, and so much more – all at huge savings. With everything we provide our members, it's easy to see why we think joining Chalice is a ROI No Brainer – but prove it to yourself. Discover all the ways Chalice Network can help you better run, grow, manage, and monetize your business while reaping big savings every step of the way… https://www.chalicenetwork.com/
---