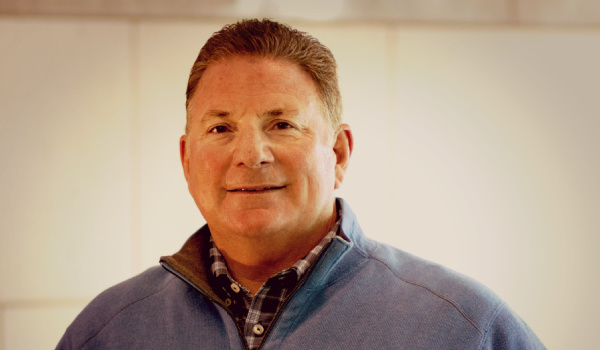 ---
Digital Wealth News is pleased to bring you our "Fintech Luminaries" series – featuring thought leaders within the digital wealth and blockchain ecosystems.  For the next feature in this series, we'd like you to meet Keith Gregg, CEO & Founder of Chalice Network, a community of 55,000+ small business owners that is dedicated to solving the unique challenges SMBs face as a financial services professionals and entrepreneurs.
NAME: Keith Gregg
TITLE: Founder & CEO
COMPANY: Chalice Network
WEB ADDRESS: https://www.chalicenetwork.com/
---
How did you personally become involved in fintech?
I have been in the Financial Services business for the past 34 years and have experienced Technology as a great enabler. My path to Independence and leap from Employee to Entrepreneur forced me to embrace technology and inspired me to help others and create the Chalice e-commerce platform and digital marketplace.
It's been said that necessity is the mother of invention – and I agree with that – we needed a better way run our business more efficiently in order to better serve our customer and clients. So creating a platform to aggregate and integrate all the services, solutions, technology and tools needed to run my business in one place – with one password – I knew would truly be the "Holy Grail" so I named my company CHALICE!
What does your firm do/offer within the fintech sector?
We offer a digital marketplace and e-commerce platform for Financial Services Professionals – we have created a one stop shop for everything they need to support the entire lifecycle of their business – cradle to grave – start, run, grow, protect, and monetize.
What is your role within your firm and what do you do there on any given day?
I am the Chief Evangelist Officer & CEO. My primary role is solve for the needs of the SMB marketplace – help our small business owners capture the elusive economies of scale, gain operational efficiency through a single-sign on technology platform to access everything they need to run their business and best serve their clients, and ultimately help them grow their business and enhance their enterprise value.
What area/s of fintech do you believe will grow the most in the coming 5 years?
I see a huge movement towards subscription-based pricing and retainer-based compensation within the financial services industry – the consumer has already been conditioned to paying for services this way – whether its Netflix, Sirius radio, Amazon Prime, or even physician care like MDVIP.
We are super excited to help our Advisors with this transition and have created Chalice Pay and will be rolling out ChaliceVIP to support advisor retainer-based compensation via a monthly subscription fee.
---
Keith is a Financial Services and FinTech Executive, and Founder and Chief Executive Officer of San Diego-based FinTech Company Chalice Network, a member benefit organization for independent financial, tax, insurance, and legal professionals that delivers a fully integrated suite of technology tools, products, and services through a single sign-on shared services technology platform – Chalice Advisor Exchange™. He has three decades of executive leadership and financial services experience. Prior to founding Chalice Network he was Founder & CEO of Innovation Equity Partners, CEO of Capital Guardian Securities and First Allied Securities. Keith also served as Senior Executive for Wachovia Securities, GE Capital, and Prudential Investment.; and has built a reputation as a Business Acceleration Executive.