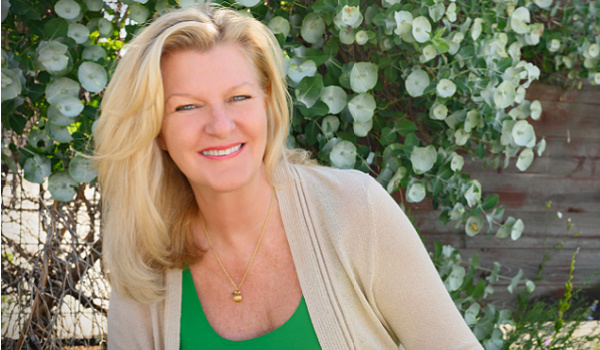 ---
Greetings from Digital Wealth News™ !
Greetings Fintech Friends! 2022 is almost here and, with it, our annual round of predictions for the fintech sector for the coming year from some of the best and brightest minds in the business. And don't miss this week's #DwealthMuse podcast, too, with our 2021 HODLdays Highlight Reel. Read (and listen) up!
Cindy Taylor, Publisher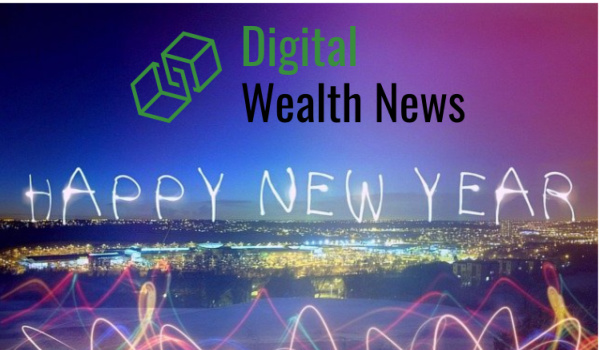 ---
New thought leadership content this week…
Wealthtech Insider: Six Tips From Small Businesses For New RIAs
Why should a prospect work with you instead of another RIA? Today's investor has plenty of options when it comes to wealth management
Fintech Corner: Using Technology To Unify A Firm
Technology has been a force for unity within financial services firms, but not always in a good way, per Practifi President Adrian Johnstone (in our Fintech Corner column from Practifi) (update posting later today – 12/28/21)

REAL CLEAR CRYPTO: Crown Sterling's Crown Sovereign Token Lists on HitBTC
Crown Sterling, a pioneer of personal data sovereignty technologies, just announced that its Crown Sovereign (CSOV) Token is now listed (in our REAL CLEAR CRYPTO column from Sarson Funds)

Bill Taylor of Entoro Investments updates us on the markets this past week and movement in gold, S&P 500, BTC & ETH in The Taylor Report (12/28/21)
---
We finish out the week with more great original content from the DWN editorial team and contributors, including the following posts…
EPISODE 43: The 2021 HODLdays Highlight Reel
DWealth Muse would like to take to take this time to thank all of our listeners, guests and sponsors for an amazing year of podcasting. We thought you would enjoy some of the enlightening blockchain and cryptocurrency insights contributed, during the course of the year, by our guests
2022 Market Predictions in Digital Wealth from the C-Suite, Part I
It's that time of year when we look to the best and brightest C-Suites for their 2022 fintech industry predictions – see what they have to say
The Week in Digital Wealth (12/29/21)
BNPL has come into its own in 2021 and billionaire tech entrepreneur Jack Dorsey is stirring the pot in the VC community
Advisor Tech Talk (12/29/21)
The wealthtech segment is saying goodbye to 2021 in style, raising capital & AUM, expanding teams & delivering tech offerings for advisors
Top 5 VC Deals of the Week in Digital Wealth (12/29/21)
This week we're back with a fresh round of Top 5 VC deals, with all five coming in at $300M+ and one at $1B(!), while 3 of the top 5 are from offshore
---
DWealth Education Webinars (CE-Credit Approved)
---
Curated Industry Content
Check out our homepage for other great content, read up and GET YOUR SMART ON about the future of digital wealth!!
Wishing you and yours a great week!!!

ABOUT DIGITAL WEALTH NEWS:
Our content creation and amplification platform includes insightful industry news & market commentary, meaningful partner content and executive profiles you won't find elsewhere.
Special thanks to our Chief Technology Officer Michael Fabing and my partner (and husband) Bill Taylor on their efforts to roll out this new enterprise. I also want to thank our friend and partner Dara Albright, one of the most important fintech thought leaders in the world, who has recently joined Digital Wealth News as a partner and host of our ground-breaking podcast series Dwealth Muse and will be spearheading our new joint venture education initiative – DWealth Education.
Our editorial coverage takes a new view toward the fintech revolution as it has evolved and matured, featuring industry news, thought leadership, and the latest industry press.
Digital Wealth News ™ was Created with the Following Key Parameters:
Daily Editorial & Weekly Newsletter pushing stories to Website – https://dwealth.news/ – and social media channels
Weekly Newsletter emailed to proprietary database of RIAs, wealth managers, VCs, hedge funds, fintech professionals and organic sign-ups –plus- select names from Fintrx, Crunchbase and other key databases
Light but authoritative editorial feel – non-technical – but informative. Digestible business read for those interested in, affected by, or involved in the new digital wealth economy;
Coverage of Digital Wealth Topics Including the Following Categories:
Digital Currencies & The New Token Economy
Security Tokens & NFTs
Trading Technologies
Digital Investing Platforms
WealthTech & Robo-advisors
Legal & Legislative Issues
Fintech At Large & More
Sign up for our free newsletter, reach out to me on Linkedin, Twitter or Facebook and thanks for stopping by!!
---