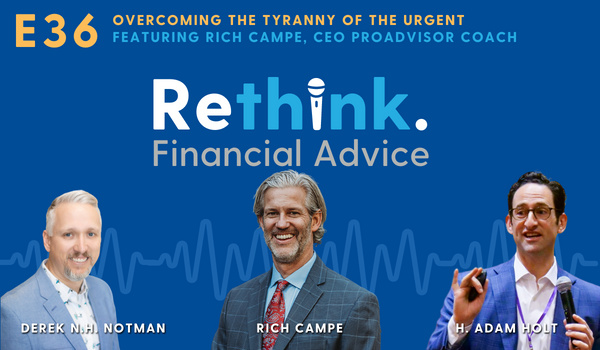 ---
Summary:
Are you eating what you kill or planting for 10,000 beans? Join Adam & Derek as they chat with special guest Rich Campe who's inner circle advisor coaching group has logged over 5 million hours coaching financial advisors on how to be their best. All too often advisors get stuck in putting out fires and focusing on the urgent instead of implementing systems and processes so they can truly grow. There's more to growing an advisor practice than putting out that one fire today….
Rich, Adam & Derek discuss:
Planting for 10,000 beans – working on your business instead of in it
Taking pause and figuring out what you truly want in life and not just going for going's sake
Creating an experience beyond yourself
How ideal clients leave clues to what is truly important to them
How to use lagging & leading indicators for growth
And lots more!
---