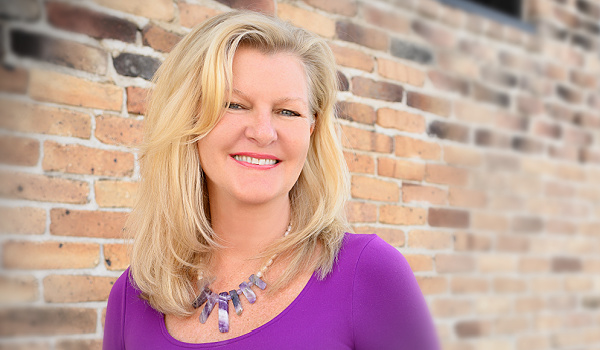 ---
Greetings from Digital Wealth News™
Friends, TECHNICALLY, Labor Day marks the unofficial end of summer, but I just can't let this season of sun go until the autumnal equinox arrives.  In that spirit, let's jump into the latest – greatest – digital wealth industry news and new thought leadership content we have queued up for you this post Labor Day (and still SUMMER) week. READ UP! | Cindy Taylor, Publisher

---
New thought leadership content this week…
JIFFY.ai ILLUMINATIONS: If You Build It, Who Will Come? Part I
Those of us in and supporting the wealth management industry have every reason to dream big when it comes to technology
INTELLIGENCE FOR GROWTH: How AI Can Make Private Markets Investing Easy
The time is right to add private markets to client allocations, but investing in alternatives is a time-intensive process for FAs & clients
FINTECH CORNER: How The Right Technology Can Super-Charge Inorganic Growth
The wealth management space is served by a lot of technology, but very little of it has been dedicated to the most impactful source of growth
REAL CLEAR CRYPTO: When It Comes To Managing Crypto For Clients, Advisors Might Want To Trust The Pros
With current crypto market volatility, the best way for advisors to work w/clients may be thru professionally managed cryptocurrency accounts
WEALTHTECH INSIDER: 6 Lessons Small Businesses Can Teach New RIAs
Why should a prospect work with you instead of another RIA? Today's investor has plenty of options when it comes to wealth management
Bill Taylor of Entoro Investments updates us on the markets this past week and movement in BTC, ETH, gold and the S&P 500 in The Taylor Report (9/76/22). From this week's post … "Let's be really clear (spoiler alert). The equity markets are in a bear market. Inflation is easing (for now) with recession looming. Interest rates are going much higher".
---
We finish out the week with more great original content from the DWN editorial team, including the following posts…
What if……………?
If you are in the financial markets can you take a chance of at least not considering the impact of these "what if" scenarios?

The Week in Digital Wealth (9/7/22)
In this week's column covering digital wealth the world over, we cover news from Summer, WealthFront, KuCoin, Paysafe, Numerix and more
Advisor Tech Talk (9/7/22)
This week in Advisor Tech Talk we dive into the latest wealthtech industry news from Elements, NASAA, Simply Easier Payments, ComplySci & more
DWN Op-Ed: WealthTech's Three Marketing Mountains (And How to Climb Them)
When executed properly, marketing is art, science, psychology, analytics, intuition and years of just plain putting in the reps to understand what drives results
EPISODE 71: What Every Cryptocurrency Investor Needs to Know About the Inflation Reduction Act
In this episode, DWealthMuse host, Dara Albright, and guest Kell Canty, CEO of Ledgible, Crypto Tax & Accounting Software for Professionals, discuss how the Inflation Reduction Act will impact cryptocurrency investors and ways to stay out of the IRS crosshairs
---
INDUSTRY VIDEOS
Intelligence For Growth Fireside Chat Series: Featuring Niharika Shah & Meghan McCartan
In the latest video from Digital Wealth News' Fintech Mastermind Series, watch as Niharika Shah of TIFIN Wealth and Meghan McCartan, Chief Marketing Officer of Hightower Advisors discuss how financial advisors can accelerate growth through measurable content marketing.
---
CURATED INDUSTRY CONTENT
Check out our homepage for other great content, read up and GET YOUR SMART ON about the future of digital wealth!!
Wishing you and yours a great week!!!

ABOUT DIGITAL WEALTH NEWS:
Our content creation and amplification platform includes insightful industry news & market commentary, meaningful partner content and executive profiles you won't find elsewhere.
Special thanks to our Chief Technology Officer Michael Fabing and my partner (and husband) Bill Taylor on their efforts to roll out this new enterprise. I also want to thank our friend and partner Dara Albright, one of the most important fintech thought leaders in the world, who has recently joined Digital Wealth News as a partner and host of our ground-breaking podcast series Dwealth Muse and will be spearheading our new joint venture education initiative – DWealth Education.
Our editorial coverage takes a new view toward the fintech revolution as it has evolved and matured, featuring industry news, thought leadership, and the latest industry press.
Digital Wealth News ™ was Created with the Following Key Parameters:
Daily Editorial & Weekly Newsletter pushing stories to Website – https://dwealth.news/ – and social media channels – including LinkedIn, Twitter & Facebook
Weekly Newsletter emailed to proprietary database of RIAs, wealth managers, VCs, hedge funds, fintech professionals and organic sign-ups –plus- select names from Fintrx, Crunchbase and other key databases
Light but authoritative editorial feel – non-technical – but informative. Digestible business read for those interested in, affected by, or involved in the new digital wealth economy;
Coverage of Digital Wealth Topics Including the Following Categories:
Digital Currencies & The New Token Economy
Security Tokens, NFTs & the Metaverse
Trading Technologies
Digital Investing Platforms
WealthTech & Robo-advisors
Legal & Legislative Issues
Fintech At Large & More
Sign up for our free newsletter, reach out to me on Linkedin, Twitter or Facebook and thanks for stopping by!!
---