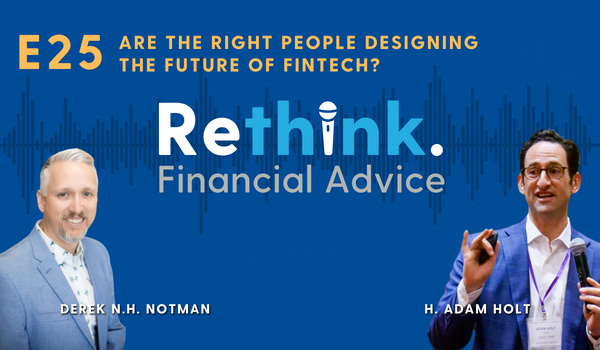 ---

It is quite possible that the next generation of advisor fintech will be shaped by professionals and not engineers and enterprise executives. The highest adopted tools today are being brought to market by professionals who solved a niche problem for themselves.
In this episode, Adam Holt & Derek Notman dig into the shapers of the future of fintech. Adam and Derek share their personal experiences of starting Fintech companies, from the first moment of realization that there was a problem to solve, through field testing and idea honing, right through to future proofing and wondering, what comes next?
Adam and Derek discuss:
Why adoption is the new innovation
Who is designing the solutions to financial advisors' problems?
Derek shares how Conneqtor went viral
Adam explains the problem he hoped to solve for himself with Asset-Map
How the best innovations come from field testing
Are all-in-one platforms going to solve all advisor problems?
---