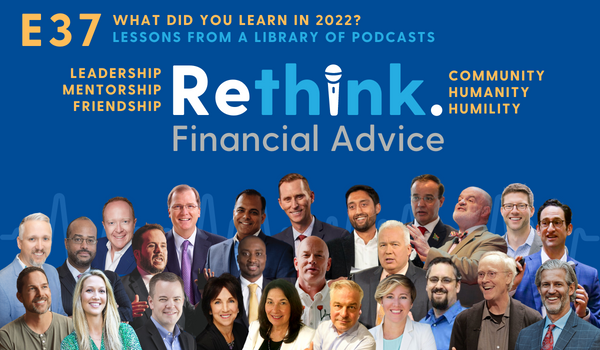 ---
Summary:
Zoom!  What was that?  That was 2022 my friend!  What, it's already over?  Yup.  Can I get another?  Nope, but we can learn from 2022 to make 2023 even better!
24 episodes published in 2022, wow!  One of the best ways to grow is to reflect (rethink) one what we've learned over the last year and distill it all down to actionable items we can work on moving forward.
Is this fun & fast paced episode we cover the guests and mic drop learning moments from 2022 to help you Rethink your year and hopefully provide you some tactical points you can use to thrive in the New Year.
Mentorship, community, leadership, friendship, entrepreneurship, humanity, and humility.  All core to our mission at Rethink as we strive to drive our profession & industry forward.
Rich, Adam & Derek discuss:
A recap of our 24 episodes from 2022
24 "mic drops" or "Rethinks that you can use to grow
Fun, laughter, and genuine mentorship
What we learned
And lots more!
---