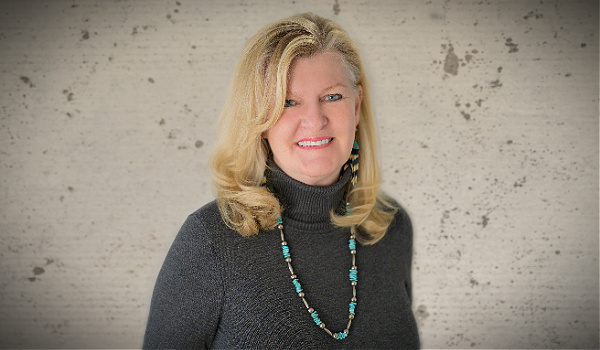 ---
Greetings from Digital Wealth News™
Friends, we're excited to launch two new features this week – a new podcast series, 'Standard Deviations', from Orion's Chief Behavioral Scientist, Dr. Daniel Crosby (we love his work!), and a new content series, 'MarTech Minutes', from wealthtech marketing expert Teresa Leno of Fresh Finance. We've also made some visual changes to the website and newsletter and will be making more tweaks to both over the coming weeks.  Gotta stay fresh and up to date for our FABULOUS readers!  READ UP!  | Cindy Taylor, Publisher

---
News | Markets
New Year's Resolutions (Not Predictions) For Financial Markets
WE RESOLVE to NOT believe any of the predictions that are beginning to flood the media & WE RESOLVE to ignore all the hype around crypto
The Week in Digital Wealth (1/10/23)
In this week's column covering digital wealth the world over, we cover news from the SEC, Thompson Reuters & Transamerica, amongst others
Advisor Tech Talk (1/10/22)
This week in Advisor Tech Talk, we dive into the latest wealthtech industry news from Advisor360, JP Morgan & Fidelity, to name a few
Decentralized Diaries For The Week of 1/10/23
Bitcoin Turned 14, Crossed 17k, Coinbase Settled With New York Regulators, Shopify Integrated Avalanche NFTs plus more
Top 5 VC Deals of the Week in Digital Wealth (1/10/22)
This week, our top 5 venture capital deals in digital wealth came to us from Money View, SarvaGram, Alicia, Liberate Innovations & Momentum Safe
Podcasts
STANDARD DEVIATIONS PODCAST: Dr. Daniel Crosby Interviews Joy Lere On Overcoming Imposter Syndrome
In this episode, Dr. Daniel Crosby is joined by psychologist Dr. Joy Lere who discusses "Imposter Syndrome" and how to overcome it
RETHINK. FINANCIAL ADVICE PODCAST: A Year in Review with Adam Holt & Derek Notman
In this episode, Adam & Derek discuss: What did you learn in 2022 and how do we make sure we don't waste it?
Thought Leadership
REAL CLEAR CRYPTO: How Blockchain is Changing My Business – 1 of a 4 part series
We discuss the 4 ways that blockchain and crypto are changing Real Estate via crypto, tokenization and NFTs
MARTECH MINUTES: Using Keywords To Level Up Your Finance Content Marketing
Read how finance content keywords helps drive traffic to your website and boosts your SEO plus tips for strengthening keywords
The Taylor Report (1/10/23)
Inflation is like a New Year's resolution. You put on 50 lbs eating too much. You resolve to lose weight, you drop 25 lbs, but you are still 25 lbs. heavier. Inflation eases to 6.5% from almost 8%. It's not bullish…..and you're still overweight.
Digital Wealth News & The Wealth Mosaic (TWM) are partnering in a new research survey focused on the role & value of technology in the recruitment & retention of staff across US wealth management. The survey takes 3 to 4 minutes to complete, & results will be published in a whitepaper appearing later in Digital Wealth News & TWM.  PARTICIPATE THRU THIS LINKPARTICIPATE HERE
---
CURATED INDUSTRY CONTENT
---
Check out our homepage for other great content, or follow us at LinkedIn, Twitter & Facebook!
Read up and GET YOUR SMART ON about the future of digital wealth!!
Wishing you and yours a great week!!!

ABOUT DIGITAL WEALTH NEWS:
Our content creation and amplification platform includes insightful industry news & market commentary, meaningful partner content and executive profiles you won't find elsewhere.
Special thanks to our Chief Technology Officer Michael Fabing and my partner (and husband) Bill Taylor on their efforts to keep this powerful media engine running smoothly.
Our editorial coverage takes a new view toward the fintech revolution as it has evolved and matured, featuring industry news, thought leadership, and the latest industry press.
Digital Wealth News ™ was Created with the Following Key Parameters:
Daily Editorial & Weekly Newsletter pushing stories to Website – https://dwealth.news/ – and social media channels – including LinkedIn, Twitter & Facebook
Weekly Newsletter emailed to proprietary database of RIAs, wealth managers, VCs, hedge funds, fintech professionals and organic sign-ups –plus- select names from Fintrx, Crunchbase and other key databases
Light but authoritative editorial feel – non-technical – but informative. Digestible business read for those interested in, affected by, or involved in the new digital wealth economy;
Coverage of Digital Wealth Topics Including the Following Categories:
Digital Currencies & The New Token Economy
Security Tokens, NFTs & the Metaverse
Trading Technologies
Digital Investing Platforms
WealthTech & Robo-advisors
Legal & Legislative Issues
Fintech At Large & More
Sign up for our free newsletter, reach out to me on Linkedin, Twitter or Facebook and thanks for stopping by!!
---