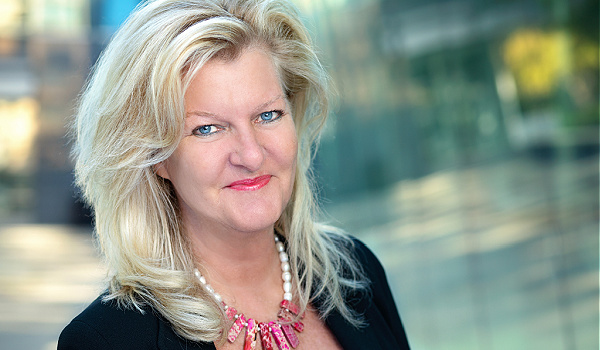 ---
Greetings from Digital Wealth News™ !
Fintech Friends, we hope you and yours enjoyed an EPIC 4th of July weekend here in the US! We have SO MUCH great new content this week including an important new podcast exploring DeFi and the rights to life, liberty and the pursuit of happiness – true American ideals in honor of our nation's birthday. Read up!
Cindy Taylor, Publisher
---
We finish out the week with more great original content from the DWN editorial team and contributors, including the following posts…
---
DWealth Muse Podcast Series: Episode 19 – The Declaration of Financial Independence
In honor of the 245th anniversary of the great American experiment, DWealthMuse host Dara Albright and guest, Dina Ellis Rochkind discuss how Decentralized Finance (DeFi) and life, liberty and the pursuit of happiness
UBS Says Bitcoin May Be Unsuitable For Professional Investors
We proudly cover the fintech industry at large but when there is glaring distortion on a topic, sometimes we just HAVE to go there, as with this important piece on UBS and their position on BTC 
The Week in Digital Wealth (7/6/21)
This week's latest international digital wealth industry news comes to us from JPMorgan, Bessemer Trust, Skybridge Capital, Stash and others
Advisor Tech Talk (7/7/21)
This week we cover the latest news from AdvisorPeak, CircleBlack, Northern Trust and others in our ongoing wealthtech-focused weekly series
Top 5 VC Deals in Digital Wealth Thus Far in 2021
This week we look back at 2021, and offer the top 5 VC deals the world over thus far.  There have been some WHOPPERS, with one topping $10B USD
Fintech Luminaries – Meet Eugene Kim of MNFT
For our latest feature, we'd like you to meet Eugene Kim of MNFT, a NFT marketplace solution for creators, brands and agencies that allows them to create and operate their own NFT exchange
And don't forget to check out our homepage for other great content, read up and GET YOUR SMART ON about the future of digital wealth!
Curated Industry Content
Finally, if you read to the bottom of my Publisher Notes each week, you'll recall that we recently said good-bye to our beautiful "office kitten" Gigi – our darling and much loved feline companion of 16 years. We still miss her presence, but recently welcomed a new "office kitty" into our home – Mishka – a male Siamese 1 year old rescue we were blessed to adopt thru a wonderful organization in Great Falls, MT – Pet Paw See. Meet our newest Digital Wealth News team member – who keeps our team smiling endlessly throughout our days!
Check out our homepage for other great content, read up and GET YOUR SMART ON about the future of digital wealth!!
Wishing you and yours a great week!!!

ABOUT DIGITAL WEALTH NEWS:
Our content creation and amplification platform includes insightful industry news & market commentary, meaningful partner content and executive profiles you won't find elsewhere.
Special thanks to our Chief Technology Officer Michael Fabing and my partner (and husband) Bill Taylor on their efforts to roll out this new enterprise. Also, a huge thank you to Kelly Waltrich, previous CMO of Orion and her team and Keith Gregg, CEO of Chalice Network and his team for their support during the launch of our media platform. Finally, I want to acknowledge our friend and partner Dara Albright, one of the most important fintech thought leaders in the world in my book, who has recently joined Digital Wealth News as a partner and host of our new podcast series Dwealth Muse.
Our editorial coverage takes a new view toward the fintech revolution as it has evolved and matured, featuring industry news, thought leadership, and the latest industry press.
Digital Wealth News ™ was Created with the Following Key Parameters:
Daily Editorial & Weekly Newsletter pushing stories to Website – https://dwealth.news/ – and social media channels
Weekly Newsletter emailed to proprietary database of RIAs, wealth managers, VCs, hedge funds, fintech professionals and organic sign-ups –plus- select names from Fintrx, Crunchbase and other key databases
Light but authoritative editorial feel – non-technical – but informative. Digestible business read for those interested in, affected by, or involved in the new digital wealth economy;
Coverage of Digital Wealth Topics Including the Following Categories:
Digital Currencies & The New Token Economy
Security Tokens
Trading Technologies
Digital Investing Platforms
WealthTech & Robo-advisors
Fintech At Large
Legal & Legislative Issues & More
Sign up for our free newsletter, reach out to me on Linkedin, Twitter or Facebook and thanks for stopping by!!
---