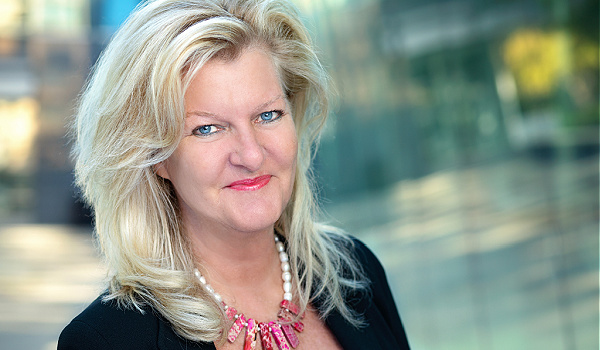 ---
Greetings from Digital Wealth News™ !
Friends, we understand that with the extreme volatility and nervous clients, many are laser focused on daily market moves these days, but you need to keep your eye on the big picture, too. From education to automation to goals based investing to crypto and more – we help you process all the noise. READ UP! | Cindy Taylor, Publisher


---
New thought leadership content this week…
Wealthtech Insider: Help Clients Improve Outcomes with Goals-based Investing, Pt 1
Behavioral finance is at the heart of financial advice and wealth management, according to Orion Advisor Solutions
REAL CLEAR CRYPTO: Revisiting How Blockchains Are Helping To Supercharge Entrepreneurship And Innovation
Blockchain technology is forcing entrepreneurship to evolve & tokenization allows founders like Michael Kisselgof of Popcorn to go further
MARKETING ADVICE: 6 Ways to Use Content to Help Your Clients Through Volatile Times
Advisors can help keep clients on track with timely & highly-personalized messaging, said Jay Manciocchi, Head of Content at TIFIN Clout
JIFFY.ai Illuminations: Embarking on that ambitious Automation project? Make sure you have these champs onboard!
Implementing technology automation in finserv firms is a human effort intensive process, relying on feelings & choices of real people
Fintech Corner: From Vision to Reality: Why PractifiU Academy Works For Advisors
"PractifiU" started out as a YouTube channel with 20 videos. Now, it's an on-demand comprehensive learning experience
Bill Taylor of Entoro Investments updates us on the markets this past week and movement in BTC, ETH, gold and the S&P500 in The Taylor Report (5/24/22). Says Taylor, "No signs of panic selling…..yet. Investor complacency has not been fully tested…..yet. Note: bear markets don't end when you think they should-they end when the panic says they end."
---
We finish out the week with more great original content from the DWN editorial team, including the following posts…
Remember the "New Normal?' Poof! Its Gone.
A whole decade (plus or minus) of getting used to "the new normal" and then in just a few months, poof, itt's all gone. Now what?
The Week in Digital Wealth (5/25/22)
PayPal and Balenciaga go all in on crypto, Wall Street thinks a CBDC will be a credit drain, the CFPB and NY AG target predatory payday loan agents and more
Advisor Tech Talk (5/25/22)
This week in Advisor Tech Talk we cover news from WisdomTree, Luma, Eaglebrook Advisors, Beyond Benchmarking, iCapital and more
Top 5 VC Deals of the Week in Digital Wealth (5/24/22)
This week, our top 5 venture capital deals in digital wealth came to us from SpotOn Labs, Xendit, Dock, Thought Machine & Tifin
EPISODE 61: How Crypto Can Help Save the Environment
In this episode, DWealthMuse host Dara Albright & guest Phil Rickard, founder & CEO of Nature's Vault, a blockchain-based ESG finance platform, discuss how tokenization can be used to save the environment
---
CURATED INDUSTRY CONTENT
Check out our homepage for other great content, read up and GET YOUR SMART ON about the future of digital wealth!!
Wishing you and yours a great week!!!

ABOUT DIGITAL WEALTH NEWS:
Our content creation and amplification platform includes insightful industry news & market commentary, meaningful partner content and executive profiles you won't find elsewhere.
Special thanks to our Chief Technology Officer Michael Fabing and my partner (and husband) Bill Taylor on their efforts to roll out this new enterprise. I also want to thank our friend and partner Dara Albright, one of the most important fintech thought leaders in the world, who has recently joined Digital Wealth News as a partner and host of our ground-breaking podcast series Dwealth Muse and will be spearheading our new joint venture education initiative – DWealth Education.
Our editorial coverage takes a new view toward the fintech revolution as it has evolved and matured, featuring industry news, thought leadership, and the latest industry press.
Digital Wealth News ™ was Created with the Following Key Parameters:
Daily Editorial & Weekly Newsletter pushing stories to Website – https://dwealth.news/ – and social media channels – including LinkedIn, Twitter & Facebook
Weekly Newsletter emailed to proprietary database of RIAs, wealth managers, VCs, hedge funds, fintech professionals and organic sign-ups –plus- select names from Fintrx, Crunchbase and other key databases
Light but authoritative editorial feel – non-technical – but informative. Digestible business read for those interested in, affected by, or involved in the new digital wealth economy;
Coverage of Digital Wealth Topics Including the Following Categories:
Digital Currencies & The New Token Economy
Security Tokens, NFTs & the Metaverse
Trading Technologies
Digital Investing Platforms
WealthTech & Robo-advisors
Legal & Legislative Issues
Fintech At Large & More
Sign up for our free newsletter, reach out to me on Linkedin, Twitter or Facebook and thanks for stopping by!!
---