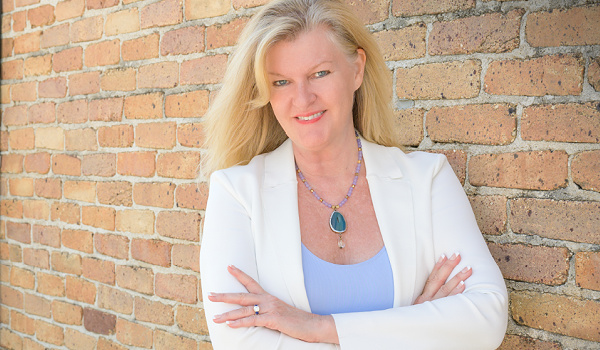 ---
Greetings from Digital Wealth News™
Friends, If you're like the majority of America, it has been HOT HOT HOT! Now as things cool down a touch, time to focus back on markets and news in the digital wealth sector, and while we're at it, a look at how AI may help it all. READ UP!! | Cindy Taylor, Publisher

---
News | Markets
OpEd: Deception. Chaos. Can AI help?
Can AI sort through all the deception, chaos, multiple info sources & indexes to actually create one usable number or could it be corrupted?
The Week in Digital Wealth (8/2/23)
In this week's column on digital wealth the world over, we cover news from Deloitte, Microsoft, Checkbook, & BankLabs, amongst others
Advisor Tech Talk (8/2/23)
This week in Advisor Tech Talk, we dive into the latest wealthtech industry news from TIFIN, Entrustody and Vestwell, plus more
Decentralized Diaries For The Week of 8/2/23
Bitcoin Remained Sideways at $29k, Bitcoin's Mining Difficulty Fell by 2%, Binance Hit Back at the CFTC, Cited Jurisdictional Issues
Top 5 VC Deals of the Week in Fintech (8/2/23)
This week, our top 5 VC deals in digital wealth came to us from Settle, AppHub, Flashbots, Jeeves, & Hi
Podcast
STANDARD DEVIATIONS PODCAST: Amy Mullen – 5 Steps for Values-Based Financial Planning
This week on Standard Deviations, Dr. Daniel Crosby speaks with Amy Mullen of Money Quotient on how to clarify client values
Thought Leadership
MARTECH MINUTES: How Compliant MarTech Increases Advisors' Bottom Lines
When it comes to marketing, it's a combination of science and technology that must combine to produce results.

BACK OFFICE HEROES: The Most Effective Path to Lead Generation
Most wealth management firms are taking an ineffective path towards lead generation, according to Ryan George, CMO of Docupace

REAL CLEAR CRYPTO: Bitcoin IS Green – Here's Why
On one hand, institutions are continuing to buy BTC at unprecedented rates, yet they also want to attract investors by fulfilling ESG mandates

JIFFY.ai Illuminations: How Data Mapping Helps Advisors, Firms, and Investors
In data mapping, the advisor perspective is one consideration, and the end investment perspective is another, but the context is different

The Taylor Market Report (8/1/23)
IT'S SUMMER. IT'S AUGUST. IT'S THE TIME FOR "DO NOTHING" MARKETS. BTC & ETH dropped slightly on the week, gold dropped, too, & the S&P 500 was unchanged.  Let's hit the beach.
Curated Industry Content
Industry Briefs
Practice Management
Quote of the Week
"Technology and innovation are rapidly going to replace human jobs. So to keep stay in job market, human beings need to upgrade and update their skills and increase quality of value addition. OTHERWISE FACE THE MUSIC." – Syed Imtiaz Abbas Hussain. FCA
---
Check out our homepage for other great content, or follow us at LinkedIn, Twitter & Facebook!
Read up and GET YOUR SMART ON about the future of digital wealth!!
Wishing you and yours a great week!!!

ABOUT DIGITAL WEALTH NEWS:
Our content creation and amplification platform includes insightful industry news & market commentary, meaningful partner content and executive profiles you won't find elsewhere.
Special thanks to our Chief Technology Officer Michael Fabing and my partner (and husband) Bill Taylor on their efforts to keep this powerful media engine running smoothly.
Our editorial coverage takes a new view toward the fintech revolution as it has evolved and matured, featuring industry news, thought leadership, and the latest industry press.
Digital Wealth News ™ was Created with the Following Key Parameters:
Daily Editorial & Weekly Newsletter pushing stories to Website – https://dwealth.news/ – and social media channels – including LinkedIn, Twitter & Facebook
Weekly Newsletter emailed to proprietary database of RIAs, wealth managers, VCs, hedge funds, fintech professionals and organic sign-ups –plus- select names from Fintrx, Crunchbase and other key databases
Light but authoritative editorial feel – non-technical – but informative. Digestible business read for those interested in, affected by, or involved in the new digital wealth economy;
Coverage of Digital Wealth Topics Including the Following Categories:
Digital Currencies & The New Token Economy
Security Tokens, NFTs & the Metaverse
Trading Technologies
Digital Investing Platforms
WealthTech & Robo-advisors
Legal & Legislative Issues
Fintech At Large & More
Sign up for our free newsletter, reach out to me on Linkedin, Twitter or Facebook and thanks for stopping by!!
---