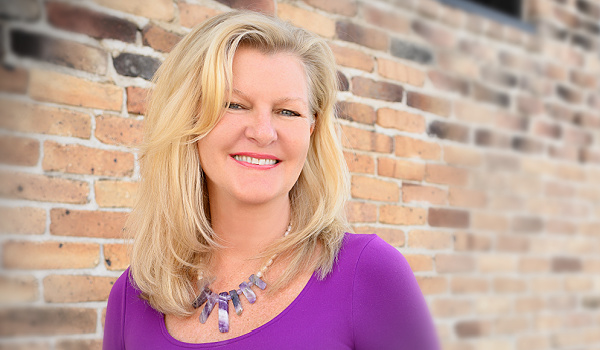 ---
Greetings from Digital Wealth News™ !
Friends, well THAT was a week. We continue to strive to report THE NEWS in the digital wealth sector, and (thankfully) choose to refrain from weighing in on current politics. To that end, we've got another PHENOM week of content for you, filled with important info you can use in your daily financial practice. READ UP! | Cindy Taylor, Publisher


---
New thought leadership content this week…
WEALTHTECH INSIDER: Advisors Shouldn't Be Afraid To Talk Taxes In 2022
Financial advisors have a huge opportunity to help their clients with tax issues—if they have the courage to offer that help
REAL CLEAR CRYPTO: 1000 Words on Davos
John Sarson discusses his recent trip to Davos, where they spent the majority of their time at the "Blockchain Hub", a centrally located NFT art gallery
MARKETING ADVICE: Simple Steps for Financial Advisors To Start Blogging
In the digital age, advisors who want to organically attract more clients and prospects need to raise their voices over the din of the crowd
JIFFY.ai ILLUMINATIONS: How Financial Firms Can Decide What to Automate First
Automation creates more efficient processes for employees and better experiences for clients—but it also poses a quandary
FINTECH CORNER: 7 Strategies to Help Wealth Managers Stem the Flood of Data
"Today's wealth management industry is awash with data but starved of insight," according to Adrian Johnstone of Practifi
Bill Taylor of Entoro Investments updates us on the markets this past week and movement in BTC, ETH, gold and the S&P500 in The Taylor Report (6/28/22). Per Taylor, "What to do now? Get out of the way. You know what they say? Don't try to catch a falling knife. Well it's about to start raining knives. Just ask the crypto investors/traders how that feels."
---
We finish out the week with more great original content from the DWN editorial team, including the following posts…
It's Time For Crypto………Consolidation
Speculation has subsided (for now). After over a decade of expansion the inevitable has arrived for the crypto sector; CONSOLIDATION
The Week in Digital Wealth (6/28/22)
In this week's sampling of recent headlines, we feature news from banking & payments providers, wealthtech, cryptocurrencies & digital assets
Advisor Tech Talk (6/28/22)
This week in DWN's Advisor Tech Talk series, we cover news from SS&C, Facet Wealth, TIFIN, RIA in a Box & iCapital
Top 5 VC Deals of the Week in Digital Wealth (6/28/22)
Our top 5 VC deals for the week in fintech came to us from SumUp, Stashfin, FalconX, Magic Eden & Prime Trust
EPISODE 64: The Health of Cryptocurrencies, Small Businesses and Today's Economy
In this episode, DWealthMuse host, Dara Albright, and guest Uday Patel, owner of Flavor Juicery, Dara's favorite local health food stomping ground, discuss healthy living, why crypto will never die, and how small businesses are surviving this challenging economy
---
CURATED INDUSTRY CONTENT
Check out our homepage for other great content, read up and GET YOUR SMART ON about the future of digital wealth!!
Wishing you and yours a great week!!!

ABOUT DIGITAL WEALTH NEWS:
Our content creation and amplification platform includes insightful industry news & market commentary, meaningful partner content and executive profiles you won't find elsewhere.
Special thanks to our Chief Technology Officer Michael Fabing and my partner (and husband) Bill Taylor on their efforts to roll out this new enterprise. I also want to thank our friend and partner Dara Albright, one of the most important fintech thought leaders in the world, who has recently joined Digital Wealth News as a partner and host of our ground-breaking podcast series Dwealth Muse and will be spearheading our new joint venture education initiative – DWealth Education.
Our editorial coverage takes a new view toward the fintech revolution as it has evolved and matured, featuring industry news, thought leadership, and the latest industry press.
Digital Wealth News ™ was Created with the Following Key Parameters:
Daily Editorial & Weekly Newsletter pushing stories to Website – https://dwealth.news/ – and social media channels – including LinkedIn, Twitter & Facebook
Weekly Newsletter emailed to proprietary database of RIAs, wealth managers, VCs, hedge funds, fintech professionals and organic sign-ups –plus- select names from Fintrx, Crunchbase and other key databases
Light but authoritative editorial feel – non-technical – but informative. Digestible business read for those interested in, affected by, or involved in the new digital wealth economy;
Coverage of Digital Wealth Topics Including the Following Categories:
Digital Currencies & The New Token Economy
Security Tokens, NFTs & the Metaverse
Trading Technologies
Digital Investing Platforms
WealthTech & Robo-advisors
Legal & Legislative Issues
Fintech At Large & More
Sign up for our free newsletter, reach out to me on Linkedin, Twitter or Facebook and thanks for stopping by!!
---