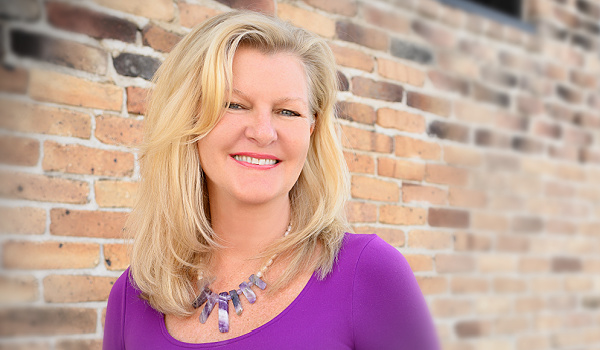 ---
Greetings from Digital Wealth News™ !
Friends, even with summer, there is SO MUCH to catch up on in the world of digital wealth! This week we look at two (relatively) new BTC fans, explore "What's Up with WhatsApp" and hear from a law firm helping small investment firms stand up to the SEC.  READ UP! | Cindy Taylor, Publisher

---
New thought leadership content this week…
WEALTHTECH INSIDER: The Importance of Staying Invested-How to Ease Investor Concerns in a Down Market
Your clients are nervous about recent market events. As their FA, it's your job to keep them focused on the importance of staying invested
FINTECH CORNER: Learning And Development Has Become Essential To Fintech Success
Over the past two decades as clients and the financial industry itself shifted online, advisors embraced education as a powerful tool
INTELLIGENCE FOR GROWTH: So You Want to be a Podcaster? How Financial Advisors Can Get Started
Check out these tips from TIFIN Clout, a digital marketing solution for financial advisors, on how to get started on your own podcast
JIFFY.ai ILLUMINATIONS: When It Comes to Making Big Changes, "Structure Sets You Free"
JIFFY.ai is laser focused on advancing the client success organization to facilitate faster and smoother transformation, according to Crystal Andrus
REAL CLEAR CRYPTO: Crypto, I Love You, Now Change–Regulation Summer Goes On
So far "Regulation Summer" has lived up to the hype. Regulators have introduced several pieces of crypto-focused legislation
Bill Taylor of Entoro Investments updates us on the markets this past week and movement in BTC, ETH, gold and the S&P 500 in The Taylor Report (8/16/22). From this week's post … "Biggest news of the week?  BlackRock entered into a partnership with Coinbase to be able to offer BlackRock clients access to BITCOIN and also announced a trust that will invest in SPOT BITCOIN. That's big."
---
We finish out the week with more great original content from the DWN editorial team, including the following posts…
New Huge Bitcoin Fans
Larry Fink, CEO of BlackRock and Jamie Dimon, CEO of JPMorgan are quite famous for being anti-bitcoin in the past but times have changed
What's Up with WhatsApp?
Email and other traditional forms of digital communication take a back seat to new messaging apps like WhatsApp and others
The Week in Digital Wealth (8/17/22)
In this week's column covering digital wealth the world over, we cover news from MoneyLion, TeamApt, Rocket Mortgage, BitWage, InvestCloud and more
Advisor Tech Talk (8/17/22)
This week in Advisor Tech Talk we dive into the latest wealthtech industry news from Practifi, Modern Life, Willow, Orion and more
EPISODE 69 – The SEC Versus the Cryptocurrency Industry
In this episode, DWealthMuse host Dara Albright and guest Nick Morgan of ICAN, a nonprofit public interest law firm representing parties who cannot afford counsel in SEC matters, discuss fighting back against regulatory overreach
---
MARKETING STRATEGY GUIDE FOR FINANCIAL ADVISORS
In the Marketing Strategy Guide for Financial Advisors eBook from TIFIN Clout, we cover how to identify and target your ideal customer, how to determine which channels make sense for your firm, and how to measure the impact of your marketing efforts……. CLICK HERE TO DOWNLOAD
---
CURATED INDUSTRY CONTENT
Check out our homepage for other great content, read up and GET YOUR SMART ON about the future of digital wealth!!
Wishing you and yours a great week!!!

ABOUT DIGITAL WEALTH NEWS:
Our content creation and amplification platform includes insightful industry news & market commentary, meaningful partner content and executive profiles you won't find elsewhere.
Special thanks to our Chief Technology Officer Michael Fabing and my partner (and husband) Bill Taylor on their efforts to roll out this new enterprise. I also want to thank our friend and partner Dara Albright, one of the most important fintech thought leaders in the world, who has recently joined Digital Wealth News as a partner and host of our ground-breaking podcast series Dwealth Muse and will be spearheading our new joint venture education initiative – DWealth Education.
Our editorial coverage takes a new view toward the fintech revolution as it has evolved and matured, featuring industry news, thought leadership, and the latest industry press.
Digital Wealth News ™ was Created with the Following Key Parameters:
Daily Editorial & Weekly Newsletter pushing stories to Website – https://dwealth.news/ – and social media channels – including LinkedIn, Twitter & Facebook
Weekly Newsletter emailed to proprietary database of RIAs, wealth managers, VCs, hedge funds, fintech professionals and organic sign-ups –plus- select names from Fintrx, Crunchbase and other key databases
Light but authoritative editorial feel – non-technical – but informative. Digestible business read for those interested in, affected by, or involved in the new digital wealth economy;
Coverage of Digital Wealth Topics Including the Following Categories:
Digital Currencies & The New Token Economy
Security Tokens, NFTs & the Metaverse
Trading Technologies
Digital Investing Platforms
WealthTech & Robo-advisors
Legal & Legislative Issues
Fintech At Large & More
Sign up for our free newsletter, reach out to me on Linkedin, Twitter or Facebook and thanks for stopping by!!
---