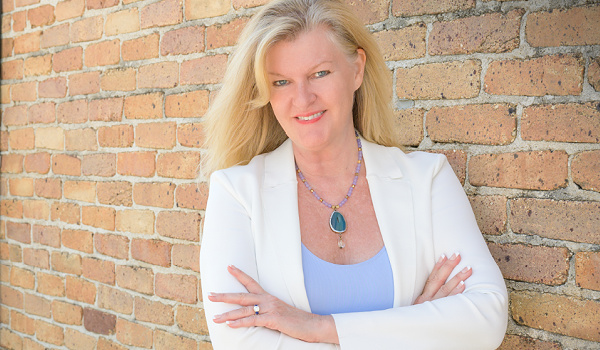 ---
Greetings from Digital Wealth News™
Friends, this week we have 7 rules for life & money(!), a look at what Web3 really is and venture deals back in the hundreds of millions! An action-packed digital wealth industry newsletter – once again.
In the meantime, this week marked year 22 since September 11, 2001.  I think we all remember where we were that fateful day, if we were on the planet at that time.  We lived in San Francisco (where I worked at San Francisco magazine) and my husband (who was at the PCOS) called a little before 6am to tell me to turn on the television.  At that point, the first tower had already been hit and the second was about to be.  Stunned would be an understatement.  
As we went through more 9/11 memorials earlier this week, we just wanted to acknowledge the loss of thousands of beautiful souls during that day and to pay homage to those who fell, their families and loved ones, and our brave military men and women for their great sacrifices for our country after this tragic event.  America will always be special at its very core, through political ups and downs, and we remain in love with this great nation and her very exceptional people.
Now……back to the business at hand…….READ UP!  | Cindy Taylor, Publisher

---
NEWS | MARKETS
Inflation vs. Actual Cost. Revealing
If inflation is moderating, why do I always seem to have less money? Well, it's tricky and can be rather confusing
The Week in Digital Wealth (9/13/23)
This week's column on digital wealth the world over covers news from CME Group, State Street, the IMF, PayPal, BNY Mellon & others
Advisor Tech Talk (9/13/23)
This week in Advisor Tech Talk, we dive into the latest wealthtech industry news from Orion, Savvy, AssetMark & more
Decentralized Diaries For The Week of 9/13/23
Bitcoin Remains in the Red at $25k, Binance CEO Allayed Fears, Crypto Market Making Profits Decline, The CFTC Charged Several DeFi Protocols
Top 5 VC Deals of the Week in Fintech (9/13/23)
This week, our top 5 VC deals in digital wealth came to us from Ampla, ThetaRay, Story Protocol, Certa, and GenTwo
PODCAST
STANDARD DEVIATIONS PODCAST: Dr. Daniel Crosby Discusses Seven Rules for Life and Money
This week on Standard Deviations, Dr. Crosby lays out Seven Rules for Life & Money plus the current landscape for financial planning
THOUGHT LEADERSHIP
CURATED INDUSTRY CONTENT
Industry News
Practice Management
QUOTE OF THE WEEK
"Brazil's high internet penetration rate has catalyzed its emergence as a global leader in digital banking." – Ana Martins, Partner at Atlantico
---
Check out our homepage for other great content, or follow us at LinkedIn, Twitter & Facebook!
Read up and GET YOUR SMART ON about the future of digital wealth!!
Wishing you and yours a great week!!!

ABOUT DIGITAL WEALTH NEWS:
Our content creation and amplification platform includes insightful industry news & market commentary, meaningful partner content and executive profiles you won't find elsewhere.
Special thanks to our Chief Technology Officer Michael Fabing and my partner (and husband) Bill Taylor on their efforts to keep this powerful media engine running smoothly.
Our editorial coverage takes a new view toward the fintech revolution as it has evolved and matured, featuring industry news, thought leadership, and the latest industry press.
Digital Wealth News ™ was Created with the Following Key Parameters:
Daily Editorial & Weekly Newsletter pushing stories to Website – https://dwealth.news/ – and social media channels – including LinkedIn, Twitter & Facebook
Weekly Newsletter emailed to proprietary database of RIAs, wealth managers, VCs, hedge funds, fintech professionals and organic sign-ups –plus- select names from Fintrx, Crunchbase and other key databases
Light but authoritative editorial feel – non-technical – but informative. Digestible business read for those interested in, affected by, or involved in the new digital wealth economy;
Coverage of Digital Wealth Topics Including the Following Categories:
Digital Currencies & The New Token Economy
Security Tokens, NFTs & the Metaverse
Trading Technologies
Digital Investing Platforms
WealthTech & Robo-advisors
Legal & Legislative Issues
Fintech At Large & More
Sign up for our free newsletter, reach out to me on Linkedin, Twitter or Facebook and thanks for stopping by!!
---