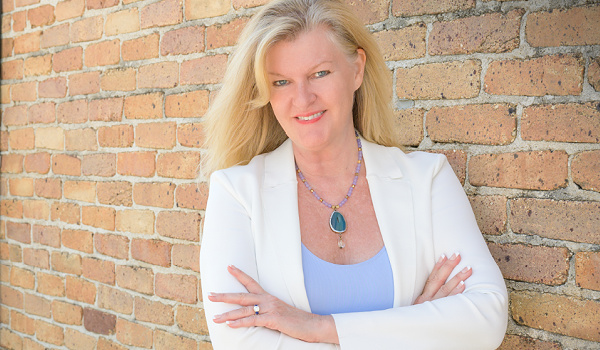 ---
Greetings from Digital Wealth News™
Friends, what news is news?  We ponder this DEEP EXISTENTIAL QUESTION while also delving into a large state's new crypto legislation and how technology affects advisor recruiting plus SO MUCH MORE this week…..
READ UP!! | Cindy Taylor, Publisher

---
NEWS | MARKETS
It's easy to get caught up in the news of the day, but take a few minutes to remember what was big news way back a few weeks ago
This week's column on digital wealth the world over covers news from Enfusion, Versana, Citi, the G20, Wells Fargo & others
In our weekly Advisor Tech Talk column, we dive into the latest wealthtech industry news from Vestwell, F2 Strategy, Schwab & more
Bitcoin Hit $29k, Steadied at $28k, Sam Bankman-Fried's Trial Continued & California's Governor Signed a Crypto Licensing Bill
Our top 5 VC deals for the week in digital wealth came to us from Cardata, Stampli, Brite Payments, Loop, and Frec
THOUGHT LEADERSHIP
The keystone of financial planning may very well be a client's risk tolerance, according to Richard Thoeny, EVP of Product Strategy at PreciseFP
As industry consolidation continues & wirehouse breakaway recruiting intensifies, tech & digital solutions are part of a firm's value proposition
Michael Saylor is of the opinion that the impending spot Bitcoin ETF is poised to inject trillions of dollars into the Bitcoin space
Customers expect financial education from organizations and professionals versus facilitating transactions and selling products
S&P 500 and equities are continuing to expect both strong earnings AND a Fed easing. However, ignoring world events plus interest rates NOT easing will result in a HUGE disappointment to investors
Curated Industry Content
Research:
Industry Insights:
Podcasts 
Practice Management
Qutoe of the Week
"In this era of AI-driven transformation, understanding the interplay between industries is paramount. It's not just about adapting; it's about orchestrating a symphony of change." – Sriram Kanuri, Arteria Technologies
---
Check out our homepage for other great content, or follow us at LinkedIn, Twitter & Facebook!
Read up and GET YOUR SMART ON about the future of digital wealth!!
Wishing you and yours a great week!!!

ABOUT DIGITAL WEALTH NEWS:
Our content creation and amplification platform includes insightful industry news & market commentary, meaningful partner content and executive profiles you won't find elsewhere.
Special thanks to our Chief Technology Officer Michael Fabing and my partner (and husband) Bill Taylor on their efforts to keep this powerful media engine running smoothly.
Our editorial coverage takes a new view toward the fintech revolution as it has evolved and matured, featuring industry news, thought leadership, and the latest industry press.
Digital Wealth News ™ was Created with the Following Key Parameters:
Daily Editorial & Weekly Newsletter pushing stories to Website – https://dwealth.news/ – and social media channels – including LinkedIn, Twitter & Facebook
Weekly Newsletter emailed to proprietary database of RIAs, wealth managers, VCs, hedge funds, fintech professionals and organic sign-ups –plus- select names from Fintrx, Crunchbase and other key databases
Light but authoritative editorial feel – non-technical – but informative. Digestible business read for those interested in, affected by, or involved in the new digital wealth economy;
Coverage of Digital Wealth Topics Including the Following Categories:
Digital Currencies & The New Token Economy
Security Tokens, NFTs & the Metaverse
Trading Technologies
Digital Investing Platforms
WealthTech & Robo-advisors
Legal & Legislative Issues
Fintech At Large & More
Sign up for our free newsletter, reach out to me on Linkedin, Twitter or Facebook and thanks for stopping by!!
---