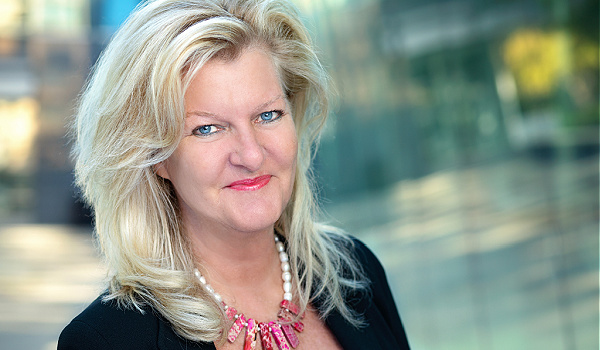 ---
Greetings from Digital Wealth News™ !
Friends, today we look at Self-Directed IRAs in a new DWealth Podcast, delve into the meaning of SCARCE SOURCE OF VALUE and launch a new column – THE WEEK IN DIGITAL WEALTH, plus much more (including a $10B fintech VC deal!). Check it out! | Cindy Taylor, Publisher
In this week's Wealthtech Insider column, we delve into the value of a CRM, and review how they are central to the service provided by an advisor and their team;
Glenn Elliott, CEO & Co-Founder of Practifi, discusses why integrations must be more than a fintech buzzword and how they provide different levels of scale and possibilities for advisors in this week's Fintech Corner column;
Bill Taylor of Entoro Wealth updates us on the markets this past week and movement in gold, S&P 500, BTC & ETH (his current favorite) in The Taylor Report (5/11/21).
We finish out the week with more great original content from the DWN editorial team and contributors, including the following posts…
Episode 11 – How Self-Directed IRAs (SDIRAs) are Rising to Meet America's Retirement Challenges
In this episode, host Dara Albright and guest, Jim Jones, Self-Directed IRA Expert and Platform Partnership executive at Alto IRA, discuss how modern Self-Directed IRAs are rising to meet America's retirement challenges. Discussion highlights include:
Self-Directed IRA basics and the market opportunity;
How SDIRA pricing structures have evolved to accommodate micro-alternative investment products such as small-sized P2P and cryptocurrency investments;
How SDIRAs are democratizing retirement planning and investment portfolio diversification;
How SDIRAs are creating tax shelters for cryptocurrency transactions;
How RIAs will be using SDIRAs for their clients;
The harsh reality of how woefully unprepared most Americans are for Retirement.
Scarce Source of Value. Finally, a Brilliant Definition.
We have FINALLY received a definition of Bitcoin from the new SEC Chairman – will there be actual regulation to follow soon?
The Week in Digital Wealth (5/11/21)
This week we launch a new column with a superb overview of the main news in fintech and digital wealth across all sectors
Advisor Group's MyCMO Gives New Edge to Super-OSJs in Recruiting Wars
A deep dive into how a digital marketing tool for advisors is winning the day in recruiting new talent
Top 5 VC Deals of the Week in Digital Wealth (5/12/21)
Sit down.  The top deal of the week came in at $10B USD this week and none under $200M.  The fintech VC $$$ keep flowing in record numbers
Fintech Luminaries – Meet Lori Hardwick of WealthTech
For the next feature in this series, we'd like you to meet Lori Hardwick, one of the predominant voices in Fintech today
And don't forget to check out our homepage for other great content, read up and GET YOUR SMART ON about the future of digital wealth!
Curated Industry Content
Industry Press
Finally, I want to bid a loving farewell to our beautiful "office kitten" Gigi – who ventured 2,000 miles from Atlanta to Bozeman with us 3 months ago in the back seat of our car – and crossed the rainbow bridge on Saturday. No feline soul could ever be more loved than she, and she was – and still is – an exceptional being. You're still with us – you never left.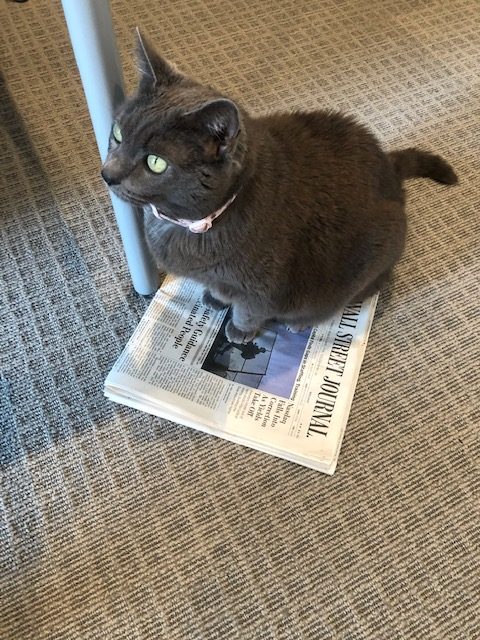 Check out our homepage for other great content, read up and GET YOUR SMART ON about the future of digital wealth!!
Wishing you and yours a great week!!!

ABOUT DIGITAL WEALTH NEWS:
Our content creation and amplification platform includes insightful industry news & market commentary, meaningful partner content and executive profiles you won't find elsewhere.
Special thanks to our Chief Technology Officer Michael Fabing and my partner (and husband) Bill Taylor on their efforts to roll out this new enterprise. Also, a huge thank you to Kelly Waltrich, previous CMO of Orion and her team and Keith Gregg, CEO of Chalice Network and his team for their support during the launch of our media platform.
Our editorial coverage takes a new view toward the fintech revolution as it has evolved and matured, featuring industry news, thought leadership, and the latest industry press.
Digital Wealth News ™ was Created with the Following Key Parameters:
Daily Editorial & Weekly Newsletter pushing stories to Website – https://dwealth.news/ – and social media channels
Weekly Newsletter emailed to proprietary database of RIAs, wealth managers, VCs, hedge funds, fintech professionals and organic sign-ups –plus- select names from Fintrx, Crunchbase and other key databases
Light but authoritative editorial feel – non-technical – but informative. Digestible business read for those interested in, affected by, or involved in the new digital wealth economy;
Coverage of Digital Wealth Topics Including the Following Categories:
Digital Currencies & The New Token Economy
Security Tokens
Trading Technologies
Digital Investing Platforms
WealthTech & Robo-advisors
Fintech At Large
Legal & Legislative Issues & More
Sign up for our free newsletter, reach out to me on Linkedin, Twitter or Facebook and thanks for stopping by!!
---