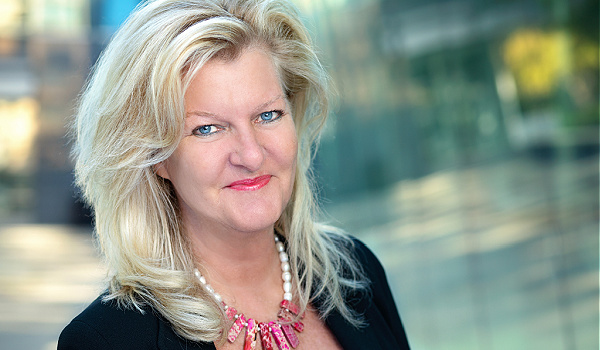 ---
Greetings from Digital Wealth News™ !
Cindy Taylor
Publisher Notes for 5.5.21
Friends, today we have a great new podcast that will help RIAs better capitalize on crypto, we delve into a new data offering for institutional investors and poke a little fun at Janet Yellen for good measure, plus much more. Check it out! | Cindy Taylor, Publisher
In this week's Wealthtech Insider column, Orion's Dr. Daniel Crosby discusses building trust and 3 ways for advisors to influence clients to take their financial advice;
Emily Wilcox, Chief Operating Officer of Practifi, discusses how learning and development tools can be a huge differentiator for fintechs, as advisors are likely to be more responsive to technology that is designed to help clients learn in this week's Fintech Corner column;
Bill Taylor of Entoro Wealth updates us on the markets this past week and movement in gold, S&P 500, BTC & ETH (his current favorite) in The Taylor Report (5/4/21).
We finish out the week with more great original content from the DWN editorial team and contributors, including the following posts…
Podcast Episode 10 – How RIAs are Helping Clients Capitalize on the Crypto Revolution – In this episode, host Dara Albright and guests, Marc Scharf, Managing Partner of ESG Asset Mgmt and AJ Nary, Founder of HeightZero, discuss the challenges and solutions for RIAs as they help their clients navigate the unfurling world of digital assets. Discussion highlights include:
How RIAs have been helping their clients gain exposure to crypto assets despite the dearth of institutional products available;
Limitations of owning cryptocurrencies through a trust;
Managing crypto assets without violating custody rules and amid regulatory ambiguities;
Ways in which NFTs, tokenization and staking may become part of the modern investment portfolio;
How declining interest rates and a diminishing public equity float are elevating the significance of digital assets; 
The impact that the wealth transfer to XYZ generations may have on portfolio construction;
Upon emerging from Doc Brown's DeLorean, guests proffer a sneak peek of the future for RIAs and digital assets. 
Don't Worry 'Bout a Thing. Yeah Mon. Janet Yellen's Weekend Message.
A poignant piece (with a fun video at the end) from the ever insightful Bill Taylor on Janet Yellen and her message on inflation
Research Shows Strong Revenue Growth for Advisors Embracing Digital Marketing During Pandemic
FAs utilizing MyCMO digital marketing platform at Advisor Group saw major gains in revenue growth vs. those who didn't use the platform in 2020
Fidelity Rolls out Sherlock Crypto Data Offering for Institutional Investors
Institutional investors investing in digital currencies have struggled with data to support their investments and now there's a new source that consolidates that info for them
Top 5 VC Deals of the Week in Digital Wealth (5/5/21)
The largest deal this past week topped out at $610M and a second came in at $300M, so the VC fintech cash is indeed flowing
Fintech Luminaries – Meet Tony Petrilli of Orbis Systems
This week we'd like you to meet Tony Petrilli of Orbis Systems and View Trade Holding Corp., whose subsidiaries are the backbone to some of the largest fintech platforms, institutions, broker dealers and RIAs in over 20 countries
Curated Industry Content
Industry Press
And don't forget to check out our homepage for other great content, read up and GET YOUR SMART ON about the future of digital wealth!!
Check out our homepage for other great content, read up and GET YOUR SMART ON about the future of digital wealth!!
Wishing you and yours a great week!!!

ABOUT DIGITAL WEALTH NEWS:
Our content creation and amplification platform includes insightful industry news & market commentary, meaningful partner content and executive profiles you won't find elsewhere.
Special thanks to our Chief Technology Officer Michael Fabing and my partner (and husband) Bill Taylor on their efforts to roll out this new enterprise. Also, a huge thank you to Kelly Waltrich, previous CMO of Orion and her team and Keith Gregg, CEO of Chalice Network and his team for their support during the launch of our media platform.
Our editorial coverage takes a new view toward the fintech revolution as it has evolved and matured, featuring industry news, thought leadership, and the latest industry press.
Digital Wealth News ™ was Created with the Following Key Parameters:
Daily Editorial & Weekly Newsletter pushing stories to Website – https://dwealth.news/ – and social media channels
Weekly Newsletter emailed to proprietary database of RIAs, wealth managers, VCs, hedge funds, fintech professionals and organic sign-ups –plus- select names from Fintrx, Crunchbase and other key databases
Light but authoritative editorial feel – non-technical – but informative. Digestible business read for those interested in, affected by, or involved in the new digital wealth economy;
Coverage of Digital Wealth Topics Including the Following Categories:
Digital Currencies & The New Token Economy
Security Tokens
Trading Technologies
Digital Investing Platforms
WealthTech & Robo-advisors
Fintech At Large
Legal & Legislative Issues & More
Sign up for our free newsletter, reach out to me on Linkedin, Twitter or Facebook and thanks for stopping by!!
---