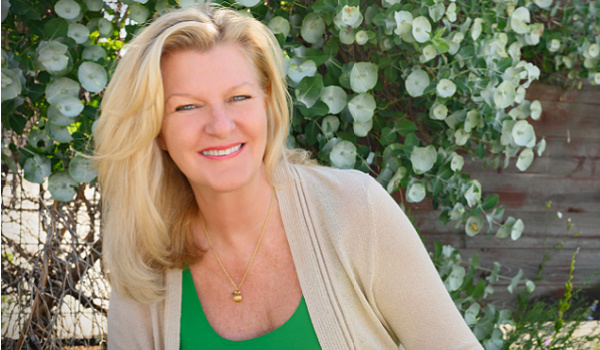 ---
Greetings from Digital Wealth News™ !
Greetings Fintech Friends! This week we dive into a very high profile real estate tokenization project, hear from one more group of fintech C-suites in the last of our "2022 Predictions in Digital Wealth" series and reflect on why being the FIRST in fintech adoption isn't always the BEST place to be. Read up!
Cindy Taylor, Publisher
---
New thought leadership content this week…
Jiffy.ai Illuminations: Only Fools Rush In – Why Fintech First Movers No Longer Have The Advantage
Advisors are surrounded by a bewildering array of new technologies and ideas purporting to help them grow and become more efficient
Wealthtech Insider: Four Ways to Upgrade Your Client Experience
It takes more than a client portal and growing investor assets to keep a client's attention and attract new business
Fintech Corner: How Practifi Converts Satisfied Clients Into Raving Fans
Practifi, a business management platform for wealth management, seeks to cultivate raving fans through a set of client advocacy initiatives
REAL CLEAR CRYPTO: From Skeptic to Believer – A Brief Look Into My Blockchain Conversion
Though the cryptocurrency frontier was pioneered by computer science enthusiasts, the current wave of digital asset investors is much broader
Bill Taylor of Entoro Investments updates us on the markets this past week and movement in gold, S&P 500, BTC & ETH in The Taylor Report (1/11/22) (posting later on 1/11/22)
---
We finish out the week with more great original content from the DWN editorial team and contributors, including the following posts…
Could Tokenization Save "The One?"
Will Bel Air mega-mansion "The One" be "saved" from the auction block next month? Will tokenization of the mega-mansion actually happen?
2022 Predictions in Digital Wealth from the C-Suite, Part 3
We have had the benefit of having DOZENS of fintech entrepreneurs share their insights on 2022 trends in fintech and digital wealth; here's the 3rd & final installment
The Week in Digital Wealth (1/12/22)
The CEO of a major tech company has decided if you can't beat them, join them in fintech plus more weekly news in the sector
Advisor Tech Talk (1/12/22)
This week, advisors are strengthening their lead gen capabilities, looking to fintech & holistic distribution solutions & making acquisitions
---
DWealth Education Webinars (CE-Credit Approved)
---
Curated Industry Content
Check out our homepage for other great content, read up and GET YOUR SMART ON about the future of digital wealth!!
Wishing you and yours a great week!!!

ABOUT DIGITAL WEALTH NEWS:
Our content creation and amplification platform includes insightful industry news & market commentary, meaningful partner content and executive profiles you won't find elsewhere.
Special thanks to our Chief Technology Officer Michael Fabing and my partner (and husband) Bill Taylor on their efforts to roll out this new enterprise. I also want to thank our friend and partner Dara Albright, one of the most important fintech thought leaders in the world, who has recently joined Digital Wealth News as a partner and host of our ground-breaking podcast series Dwealth Muse and will be spearheading our new joint venture education initiative – DWealth Education.
Our editorial coverage takes a new view toward the fintech revolution as it has evolved and matured, featuring industry news, thought leadership, and the latest industry press.
Digital Wealth News ™ was Created with the Following Key Parameters:
Daily Editorial & Weekly Newsletter pushing stories to Website – https://dwealth.news/ – and social media channels
Weekly Newsletter emailed to proprietary database of RIAs, wealth managers, VCs, hedge funds, fintech professionals and organic sign-ups –plus- select names from Fintrx, Crunchbase and other key databases
Light but authoritative editorial feel – non-technical – but informative. Digestible business read for those interested in, affected by, or involved in the new digital wealth economy;
Coverage of Digital Wealth Topics Including the Following Categories:
Digital Currencies & The New Token Economy
Security Tokens & NFTs
Trading Technologies
Digital Investing Platforms
WealthTech & Robo-advisors
Legal & Legislative Issues
Fintech At Large & More
Sign up for our free newsletter, reach out to me on Linkedin, Twitter or Facebook and thanks for stopping by!!
---