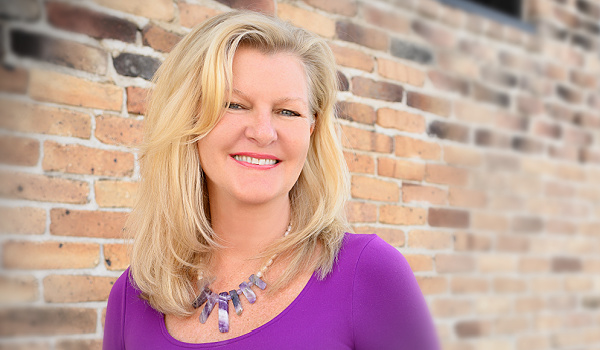 ---
Greetings from Digital Wealth News™ !
Happy Summer, Friends!  We cover so many important and diverse topics for financial professionals in this week's newsletter including inflation, market history, data management. the metaverse, managing the volatile crypto sector and "autonomous enterprise" plus more. READ UP! | Cindy Taylor, Publisher


---
Upcoming Webinar
Tackling Market Volatility and Recession-Preparing Portfolios – Thursday, June 23 at 2pm ET – Register Here
Join Clout's webinar series to explore how investment professionals drive client engagement during market volatility, while recession-preparing portfolios
New thought leadership content this week…
Wealthtech Insider: How Inflation May Change the World—and What Investors Can Do About It
"Inflation is not a problem for our time, it is a problem for all time," heard on a recent podcast hosted by Rusty Vanneman of Orion Portfolio Solutions
REAL CLEAR CRYPTO: When It Comes To Managing Crypto For Clients, Advisors Might Want To Trust The Pros
With current crypto market volatility, the best way for advisors to work w/clients may be thru professionally managed cryptocurrency accounts
MARKETING ADVICE: How Wealth Managers Can Jumpstart Their Business By Marketing to Niche Personas
Most advisors want to grow—and realize that if they want to grow, their marketing has to get hyper-personal to accomplish that
JIFFY.ai Illuminations: How The "Autonomous Enterprise" Will Change Wealth Management For The Better
JIFFY.ai is working to build a future where organizations are efficient & able to deliver personalized & digital enabled services to clients
Fintech Corner: How Wealth Managers Can Stem the Flood of Data
Financial firms potentially have tens of trillions of pieces of client data available including portfolio, demographic & user behavior 
Bill Taylor of Entoro Investments updates us on the markets this past week and movement in BTC, ETH, gold and the S&P500 in The Taylor Report (6/14/22). Says Taylor, "THE END OF THE SECOND QUARTER (JUNE 30) IS COMING UP. EXPECT SELLING ACROSS THE BOARD. FUNDS WILL WANT TO SHOW REDUCED MARKET EXPOSURE TO THEIR INVESTORS. NOTE: INVESTORS ARE NOT GOING TO BE HAPPY WHEN THEY SEE THEIR QUARTERLY STATEMENTS."
---
We finish out the week with more great original content from the DWN editorial team, including the following posts…
Summer Musings and Inconvenient Market Facts
Hot topics currently include inflation, rising interest rates, financial bear markets & crypto chaos, but here are some inconvenient facts worth remembering
The Week in Digital Wealth (6/21/22)
This was another busy week in digital wealth—with huge announcements coming in digital assets, banking, payments, decentralized finance, wealthtech and fintech
Advisor Tech Talk (6/21/22)
This week in DWN"s Advisor Tech Talk series, we cover news from Edelman Financial Engines, BNY | Pershing and more
Top 5 VC Deals of the Week in Digital Wealth (6/21/22)
This week, our top 5 venture capital deals in digital wealth came to us from Metropolis Parking, PayCargo, Kushki, MFS Africa & Homelight
EPISODE 63: Why Every Company will Soon be Doing Business in the Metaverse
In this episode, DWealthMuse host Dara Albright and guest James Hattem, NFT Director at The Bugatti Group Inc, discuss how the metaverse will be used by merchants and manufacturers to innovate, increase profits and more
DWN Round Table: Tech Drives Growth, Influences Decision Process for Advisor Recruitment
The recent bear market has yet to impact the seeming record-pace of advisor recruitment across the wealth management space
---
CURATED INDUSTRY CONTENT
Check out our homepage for other great content, read up and GET YOUR SMART ON about the future of digital wealth!!
Wishing you and yours a great week!!!

ABOUT DIGITAL WEALTH NEWS:
Our content creation and amplification platform includes insightful industry news & market commentary, meaningful partner content and executive profiles you won't find elsewhere.
Special thanks to our Chief Technology Officer Michael Fabing and my partner (and husband) Bill Taylor on their efforts to roll out this new enterprise. I also want to thank our friend and partner Dara Albright, one of the most important fintech thought leaders in the world, who has recently joined Digital Wealth News as a partner and host of our ground-breaking podcast series Dwealth Muse and will be spearheading our new joint venture education initiative – DWealth Education.
Our editorial coverage takes a new view toward the fintech revolution as it has evolved and matured, featuring industry news, thought leadership, and the latest industry press.
Digital Wealth News ™ was Created with the Following Key Parameters:
Daily Editorial & Weekly Newsletter pushing stories to Website – https://dwealth.news/ – and social media channels – including LinkedIn, Twitter & Facebook
Weekly Newsletter emailed to proprietary database of RIAs, wealth managers, VCs, hedge funds, fintech professionals and organic sign-ups –plus- select names from Fintrx, Crunchbase and other key databases
Light but authoritative editorial feel – non-technical – but informative. Digestible business read for those interested in, affected by, or involved in the new digital wealth economy;
Coverage of Digital Wealth Topics Including the Following Categories:
Digital Currencies & The New Token Economy
Security Tokens, NFTs & the Metaverse
Trading Technologies
Digital Investing Platforms
WealthTech & Robo-advisors
Legal & Legislative Issues
Fintech At Large & More
Sign up for our free newsletter, reach out to me on Linkedin, Twitter or Facebook and thanks for stopping by!!
---