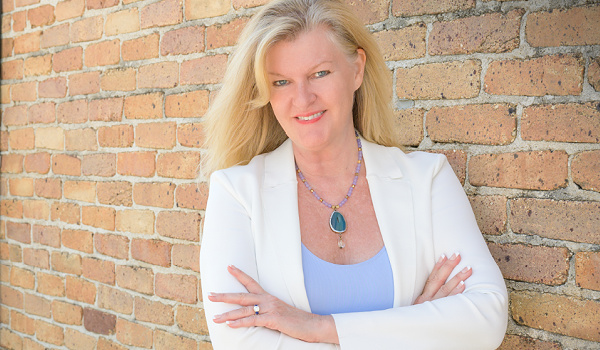 ---
Greetings from Digital Wealth News™
Friends, learn about "un-magical things" this week in our Top 5 VC column, check out our busy news week in Advisor Tech Talk (even in the dead of summer) and brush up on the New Normal vs. the Old Normal vs the New Old Normal (follow that?!) in financial markets.
As an aside, we just returned from a trip to Oahu last week.  The Maui fires weigh heavily on that spectacular state's residents, but in Hawaii, there's always hope, as evidenced by this double rainbow we saw there on our first day.  Our heartfelt prayers go out to those affected by this tragedy, but we have great hope that Lahaina & Maui (Lemuria) will, in due time, emerge in a spectacular new way and lead a powerful path forward for our future.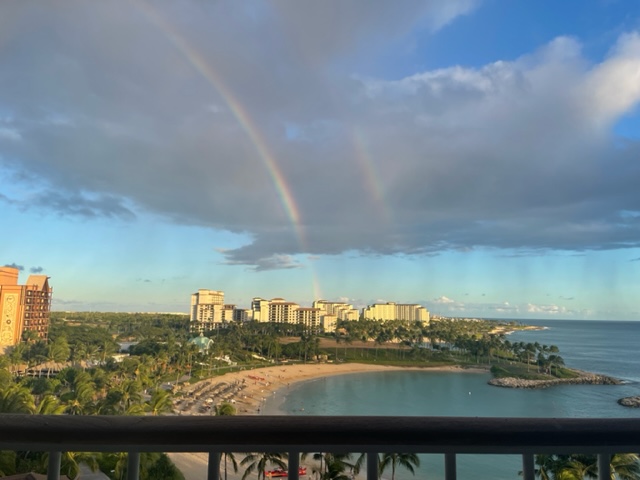 Finally, on a lighter note, our wonderful weekly column The Taylor Report (TTR) – had in its headline last week an "OOO" (out of office) message with a link to prior posts, and had the highest pageview/click rate of any TTR columns in months!!  No original content or thought leadership whatsoever.  So, the moral of the story is…………..just because you have decades of media experience, you still learn new tricks (like doing nothing sometimes wins the day) and you might as well just go on vacation every now and then!! 
And now…….READ UP!! | Cindy Taylor, Publisher

---
NEWS | MARKETS
Is the "New Normal" the "Old Normal?" 
Inflation, shortages, employment distortions, housing prices & almost everything in everyday life seemed to have taken on a new…….normal
The Week in Digital Wealth (8/23/23)
This week's column on digital wealth the world over covers news from Bloomberg, Mastercard, HSBC, LendingPoint & others
Advisor Tech Talk (8/23/23)
This week in Advisor Tech Talk, we dive into the latest wealthtech industry news from Advisor360, TIFIN. Vestwell & more
Decentralized Diaries For The Week of 8/23/23
Bitcoin Crashes to $25k, Ethereum's "Holesky" Testnet is Set for September Launch, plus Ripple Labs Opposed the SEC's Appeal
Top 5 VC Deals of the Week in Fintech (8/23/23)
This week, our top 5 VC deals in digital wealth came to us from Klar, BitGo, ClassWallet, NeoGroup, & Splitit
PODCASTS
STANDARD DEVIATIONS PODCAST: Sterling Johnson – Working Toward Economic Equity
This week on Standard Deviations, Dr. Daniel Crosby speaks with Sterling Johnson about the difference between equity and equality

Rethink. Financial Advice Podcast: Stop Forcing Advisors to be Technologists featuring Marc Butler
Adam Holt, Derek Notman & Marc Butler of Wealth Management GPT discuss whether AI is going to support or compete with Financial Advisors
THOUGHT LEADERSHIP
CURATED INDUSTRY CONTENT
Industry News
RightCapital and PreciseFP Launch Data Integration Partnership
Practice Management
QUOTE OF THE WEEK
"As the fintech landscape continues to evolve, the industry is undergoing rapid growth with no signs of slowing down. By 2026, experts project the global fintech market to surge to an impressive $324 billion." – Stacy Verlinden | Director, R&D at Intersog
---
Check out our homepage for other great content, or follow us at LinkedIn, Twitter & Facebook!
Read up and GET YOUR SMART ON about the future of digital wealth!!
Wishing you and yours a great week!!!

ABOUT DIGITAL WEALTH NEWS:
Our content creation and amplification platform includes insightful industry news & market commentary, meaningful partner content and executive profiles you won't find elsewhere.
Special thanks to our Chief Technology Officer Michael Fabing and my partner (and husband) Bill Taylor on their efforts to keep this powerful media engine running smoothly.
Our editorial coverage takes a new view toward the fintech revolution as it has evolved and matured, featuring industry news, thought leadership, and the latest industry press.
Digital Wealth News ™ was Created with the Following Key Parameters:
Daily Editorial & Weekly Newsletter pushing stories to Website – https://dwealth.news/ – and social media channels – including LinkedIn, Twitter & Facebook
Weekly Newsletter emailed to proprietary database of RIAs, wealth managers, VCs, hedge funds, fintech professionals and organic sign-ups –plus- select names from Fintrx, Crunchbase and other key databases
Light but authoritative editorial feel – non-technical – but informative. Digestible business read for those interested in, affected by, or involved in the new digital wealth economy;
Coverage of Digital Wealth Topics Including the Following Categories:
Digital Currencies & The New Token Economy
Security Tokens, NFTs & the Metaverse
Trading Technologies
Digital Investing Platforms
WealthTech & Robo-advisors
Legal & Legislative Issues
Fintech At Large & More
Sign up for our free newsletter, reach out to me on Linkedin, Twitter or Facebook and thanks for stopping by!!
---